167 miles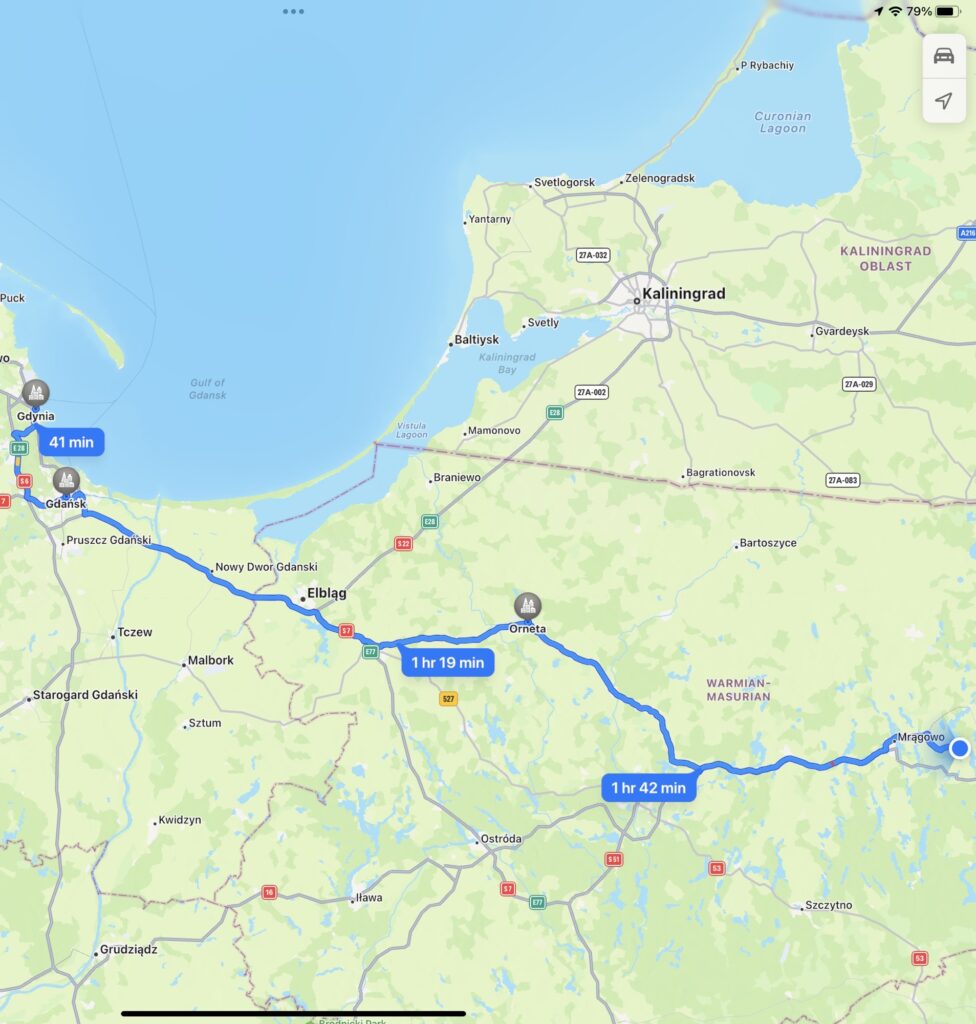 We decided to go into Gdańsk for breakfast today. My mental impression of the city was formed watching the solidarity movement strikes back in the 1980s with Lech Wałęsa. (Typing this, I've just realized where the name of the beer comes from). It is nothing like the grey, grim place I had in my mind.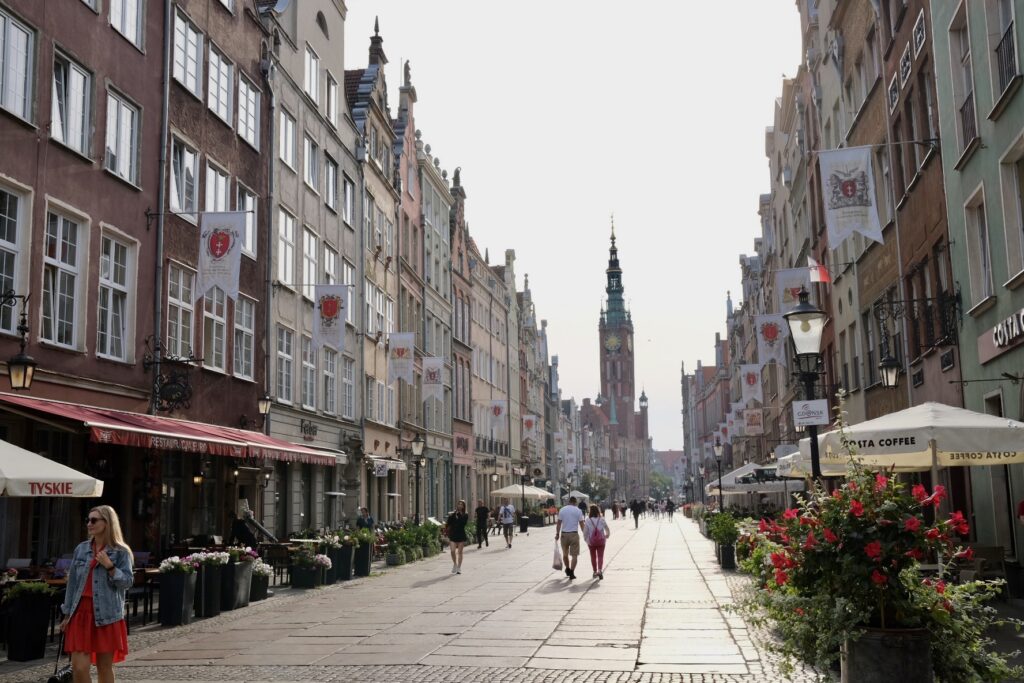 In the old city, there are beautiful pedestrian streets lined with cafés. Our only trouble was we were too early. Gdanskians don't seem to eat breakfast at the same time as English lads.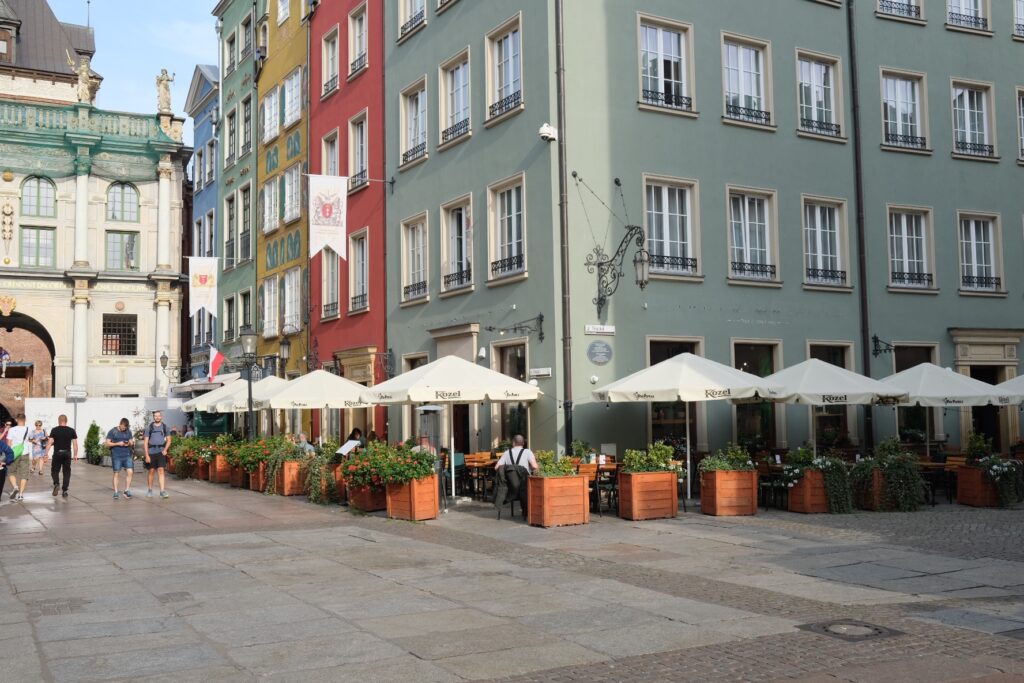 We chose this place for breakfast because it had a buffet and regular menu, serve yourself coffee, and a waitress with a sense of humor. Recognizing we were English, she offered us beer for breakfast.
While having breakfast, the streets began to fill. There seemed to be lots of international students, dressed in matching uniforms doing some sort of scavenger hunt.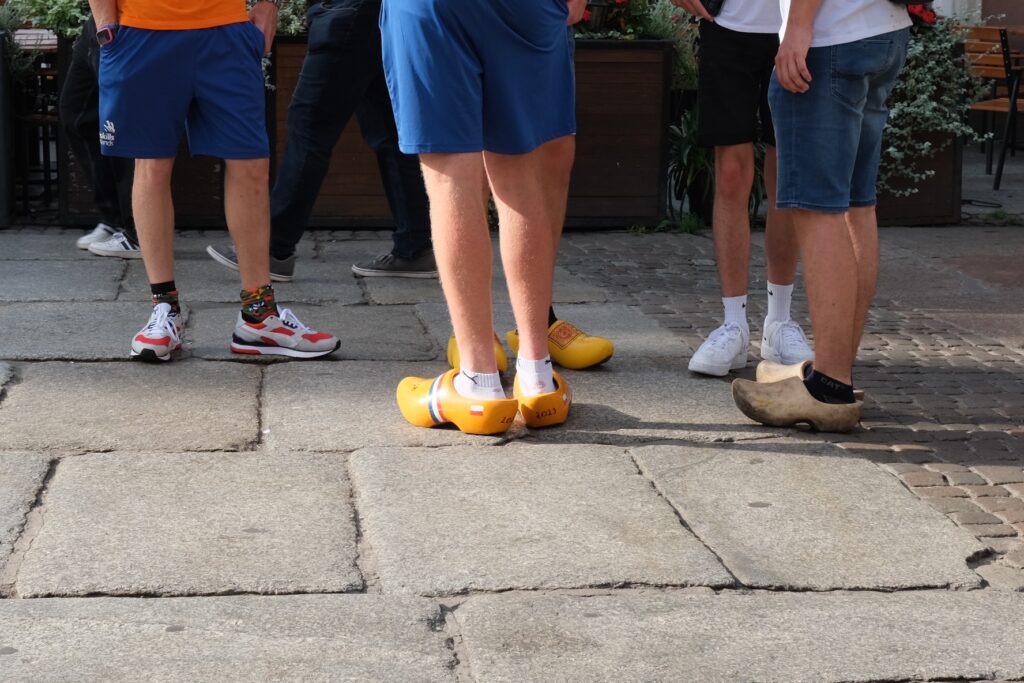 The trip into Jora Wielka was mostly uneventful, We put a waypoint in to take us off of the motorways and do some more scenic riding. Knowing that tomorrow is a Sunday and this is a very Catholic country, we decide it would be wise to stock up on food and beer. A trip to the grocery store was interesting and Google Translate proved very useful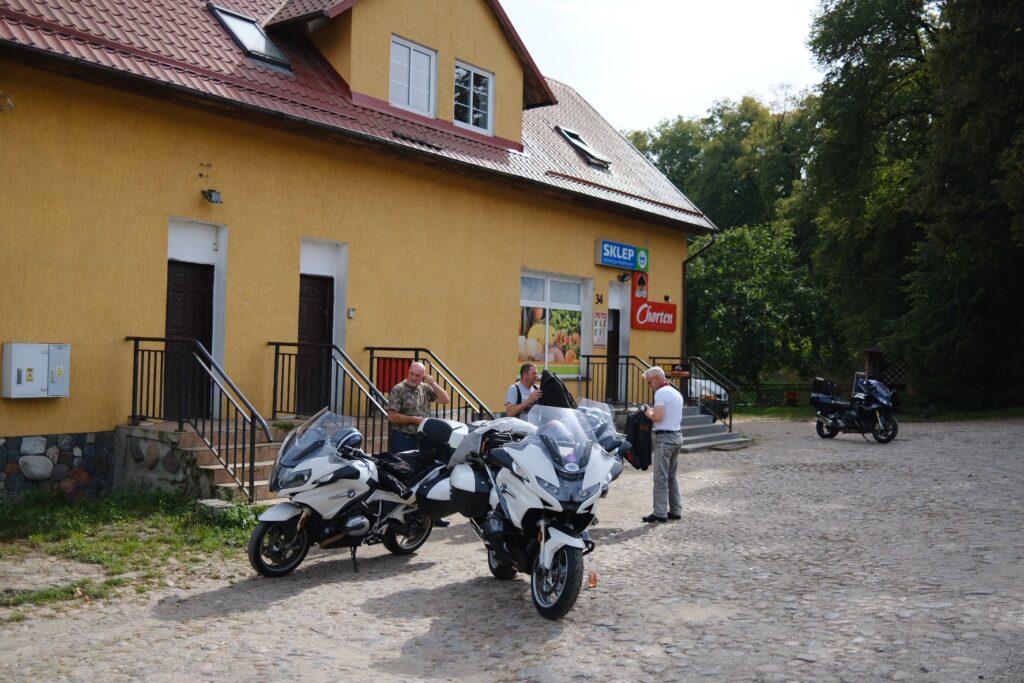 We had been warned that while Jora Wielka was beautiful, the road in was a challenge. It did not disappoint. As we turned off the main road into the community, it became immediately a slippery cobblestone road. This ended in a sand wash, which eventually turned into a dirt road. My directions ended about a kilometer in with announcement that I'd arrived and my destination was on the left. It was the middle of the forest. A little further up the road, we came across the actual destination.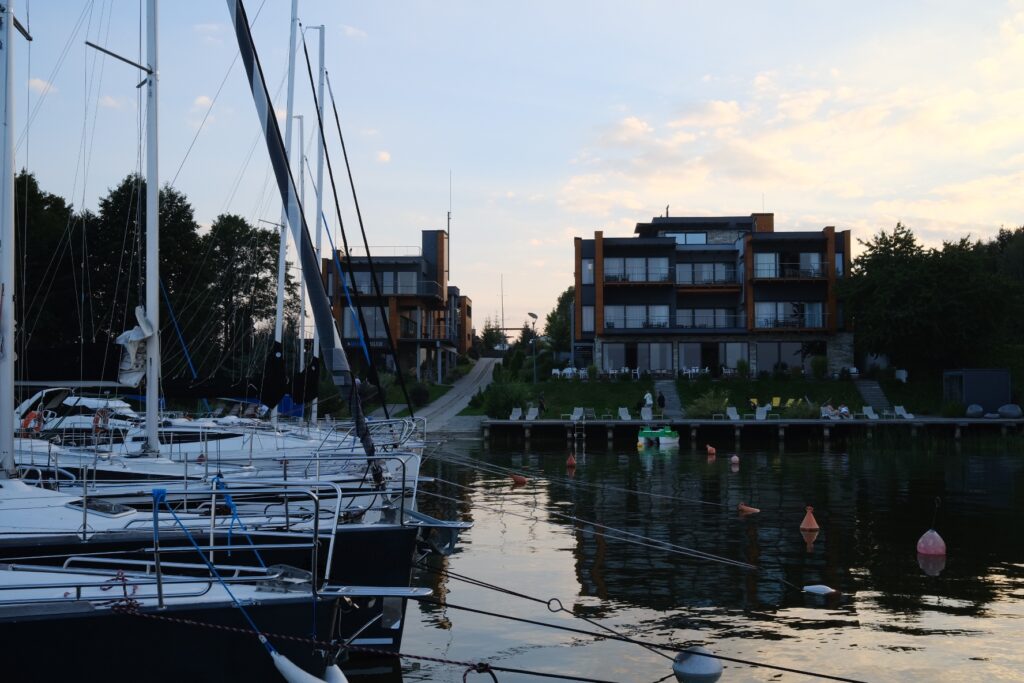 We had a self-contained unit in the complex with its own yard around the corner from the main building. Dinner was at the main hotel and it was delicious. They smoke their own locally caught fish. The trout was some of the best I've ever had.