290 miles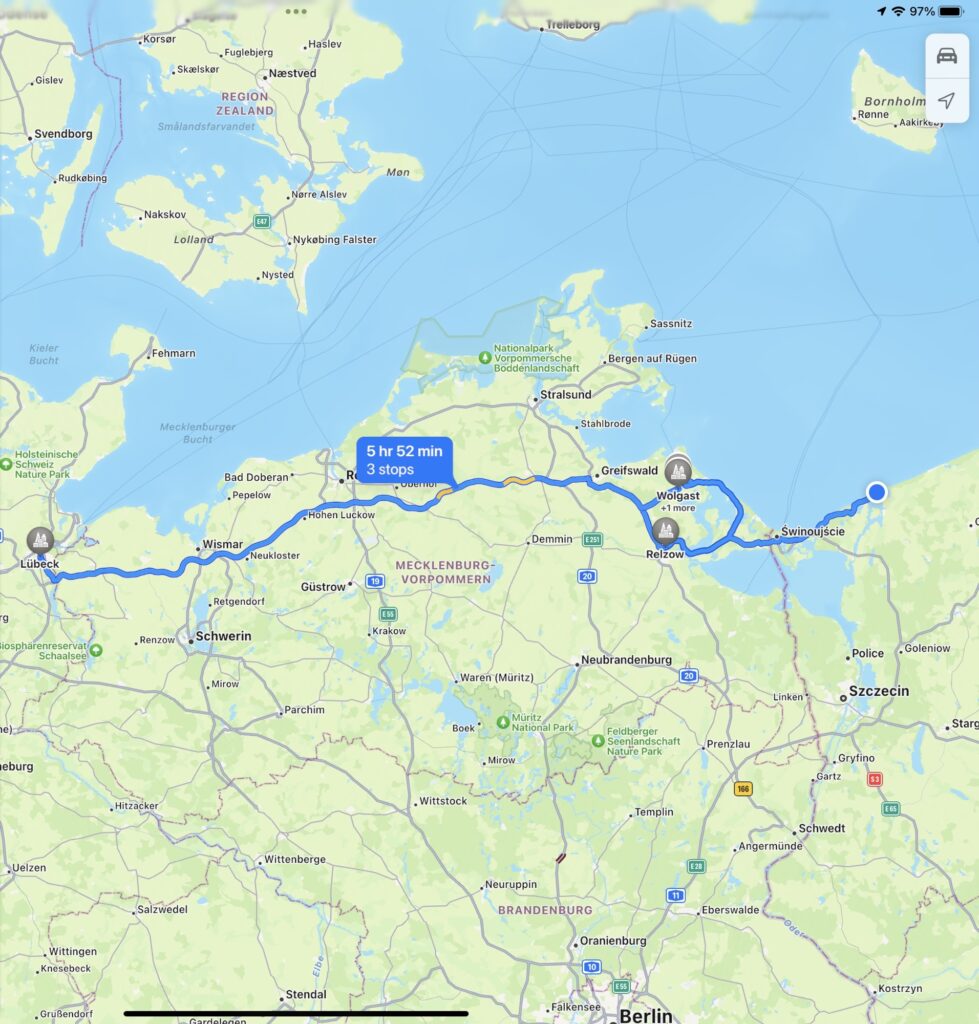 Today was supposed to be , and was, a day of exploring Northern German. The first stop was supposed to be Prora which is infamous for being where the Hitler youth had there summer camps. The second was Peenemünde again infamous because it was where the V2 rockets were developed.
When we realized how long the loop was to get from one to the other we decide to just pick one. Peenemünde won. The trip went well until we got to Wolgast. The bridge to the peninsula was out. The diversion would have added another hour and a half to our trip. So, Peenemünde was scrapped too.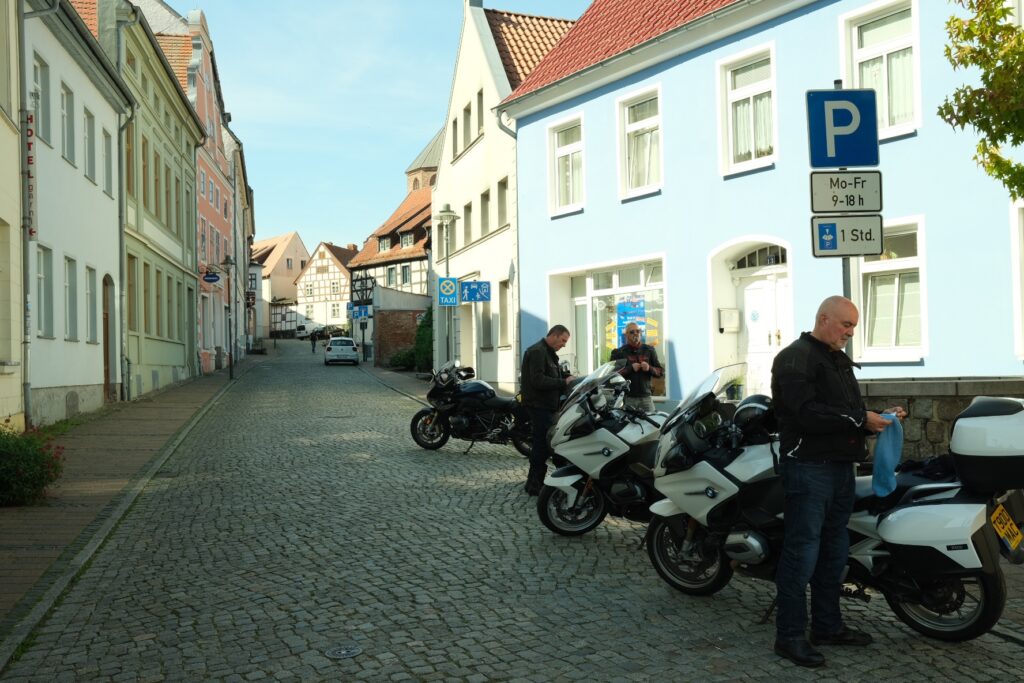 Somewhere before getting to Wolgast, whoever was in the leads satnav/gps took us off the main road and onto a set of farm roads. This in of itself was not too bad. The problem was the big dump truck we were following kicked up a ton of dust on the dirt road.
A consequence of this was that we arrived in Dziwnów quite a bit earlier than expected. Not only was our place not ready but it, due to unforeseen circumstances – which appeared to be an arm in a sling – was going to be ready later than expected.
We are at the beach on the Baltic coast in summer. What are a group of lads going to do? Head to the sea front and find a beer.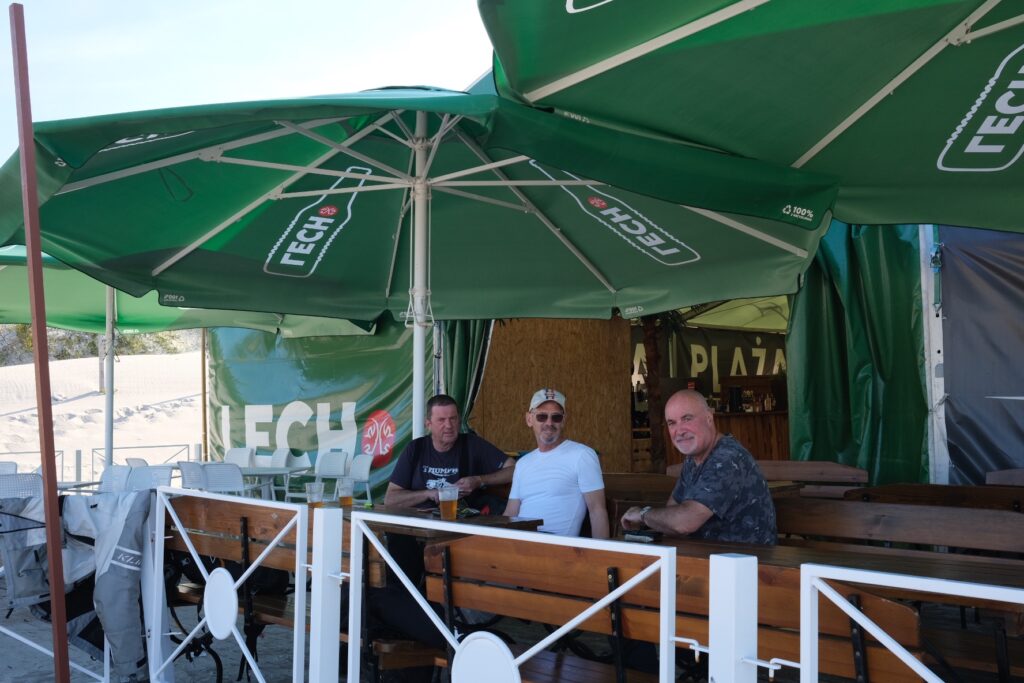 Other than the wind coming in off the sea, you could almost mistake this for a tropical location.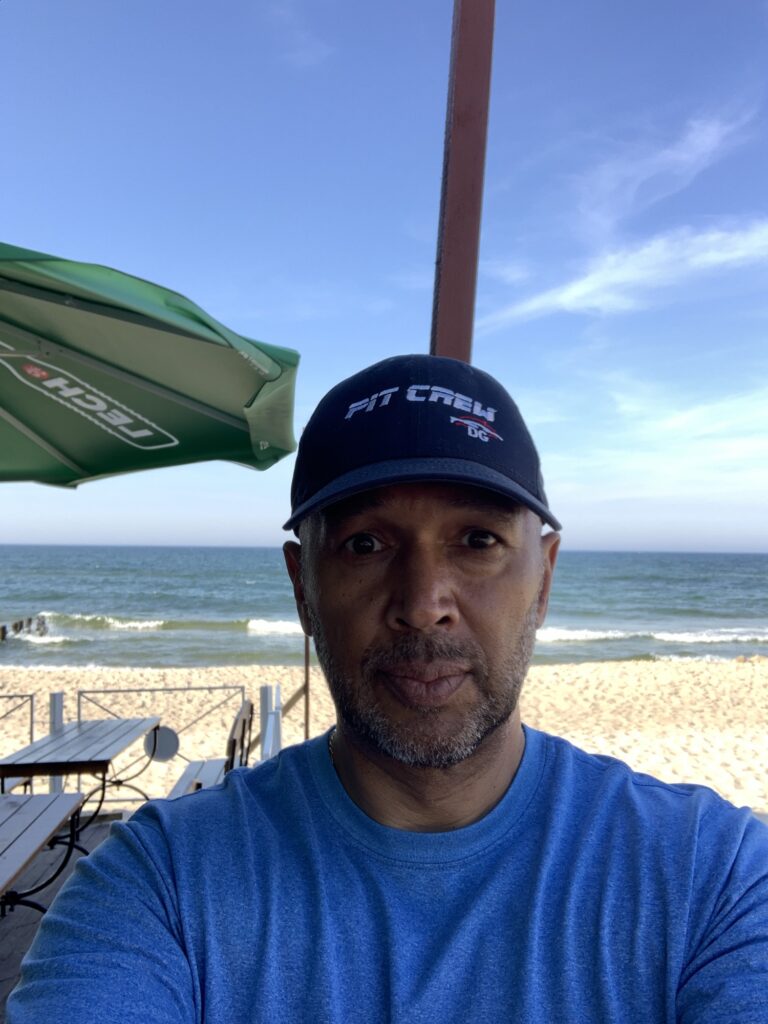 Early September seems to be the end of the season around here. Many of the restaurants were already closed. We found one place on the Main Street that was serving food.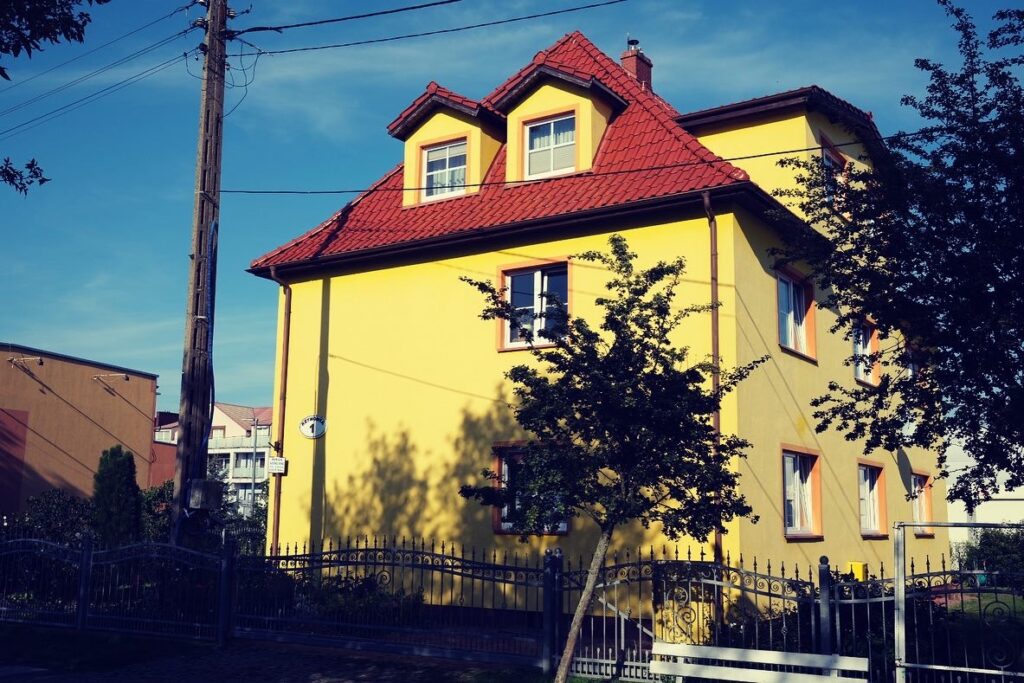 After we finally got check in to our apartment, we went back to the restaurant for dinner. A much a I was game for Polish food, western food, pizza, was the name of the game..