283 miles
Deja vu all over again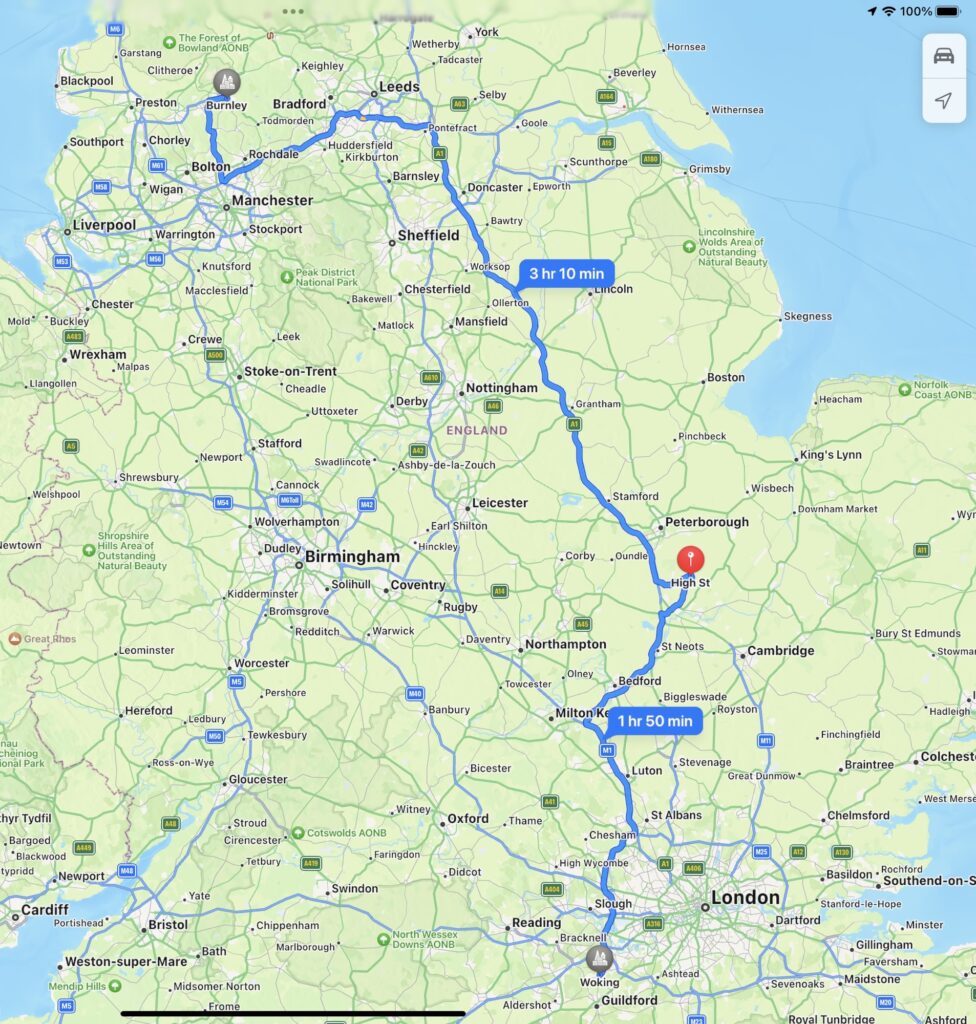 This is starting to become a thing. As I did last year, I picked up the motorcycle at https://www.roadtrip.uk. I highly recommend them Iain and Keith are great and set you up well.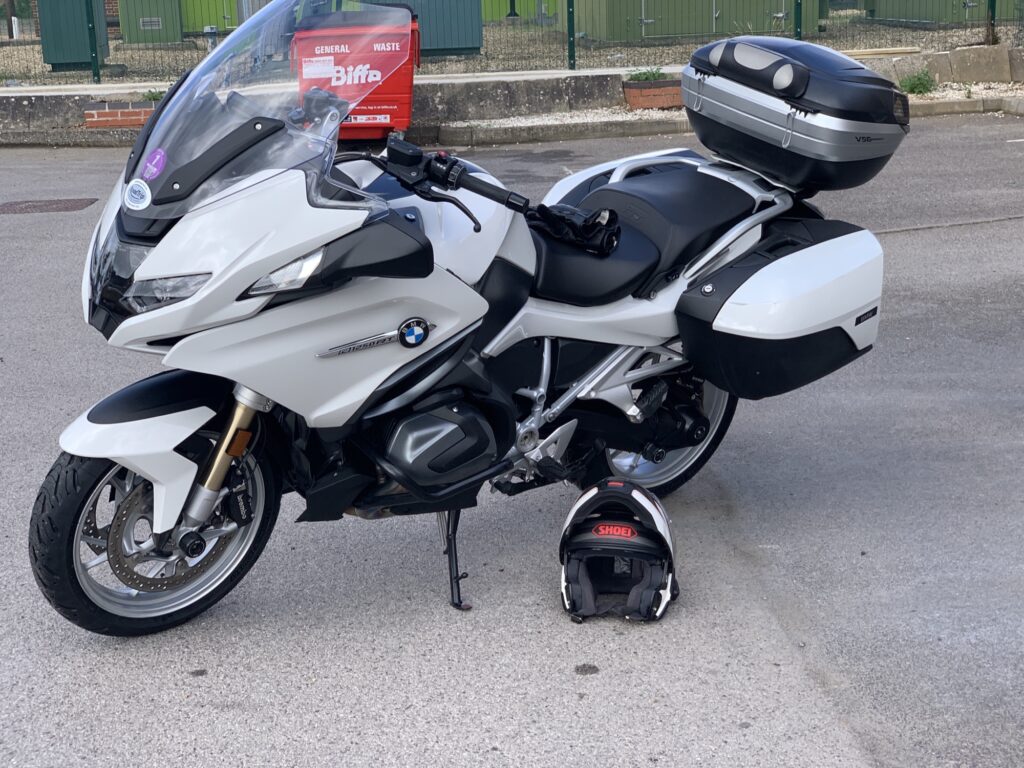 My next stop was supposed to be Bury, Cambs. Instead, I had to do a detour back to my hotel. In my rush to get out and meet my car service, I left my jacket behind. The hotel, the Sheraton Heathrow, were great and had the jacket waiting behind reception when I got there. Time lost – 10 minutes max.
My next stop was Bury, Cambs where my long time friend Harriet lives. Last year when I met her the weather was glum. This year it was beautiful the whole way.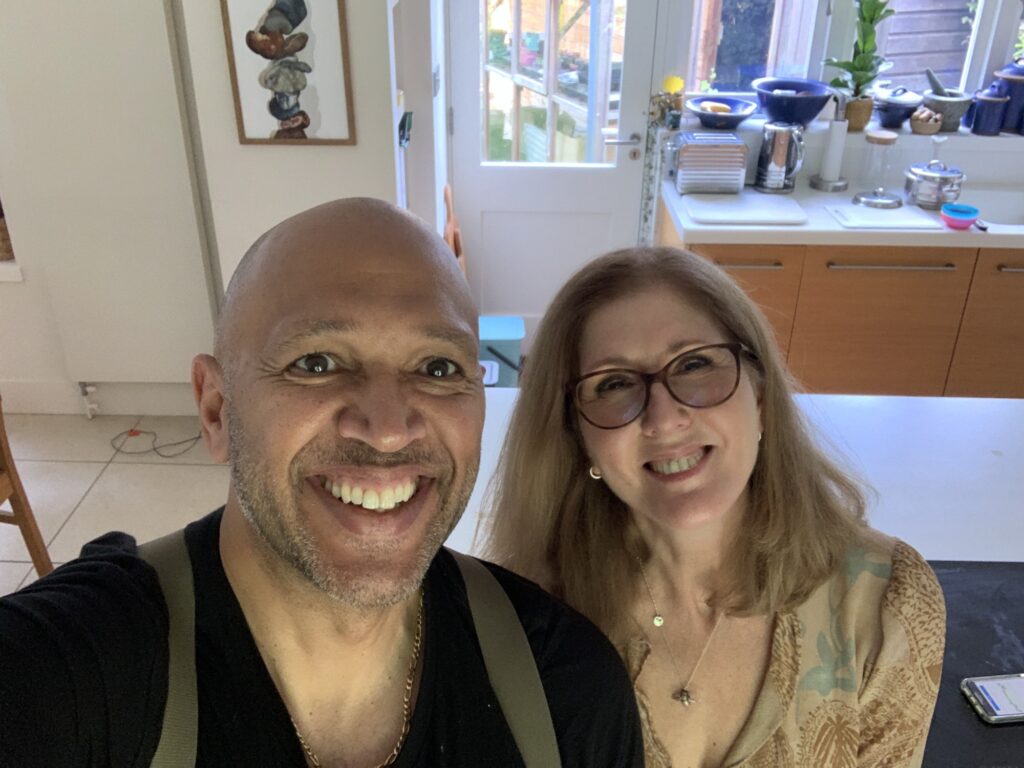 Harriet made me a wonderful brunch of eggs Benedict with smoked salmon, avocado, and asparagus before sending me on my way to Burnley.
The trip up to Burnley was a breeze. It was bright and sunny the whole way. Last year it rained on me and I got stuck in big traffic jams. What was funny, was that I stopped at petrol (gas) at exactly the same place I did last year. This year riding a BWM which everyone says gets better gas mileage than the Ducati I rode last year. Either the BWM's petrol tank is smaller or the gas mileage is the same.