352 miles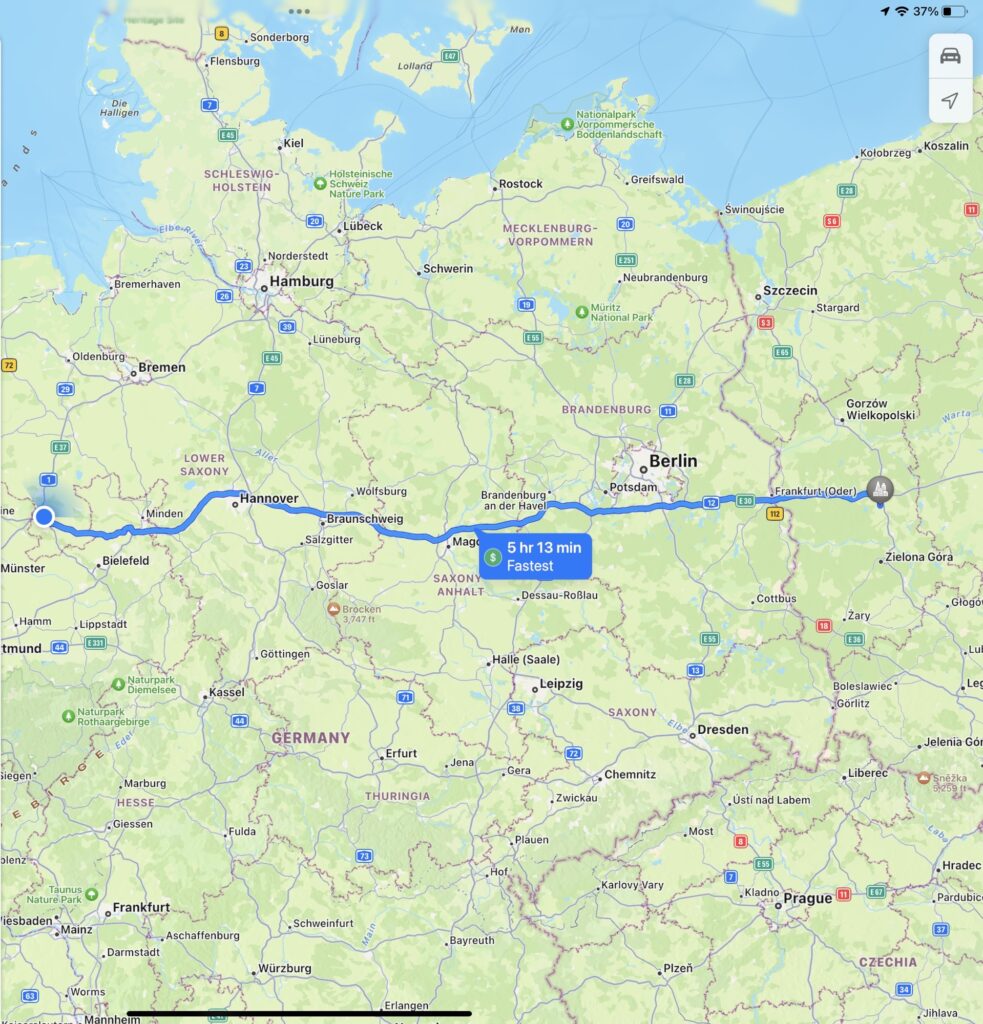 The trip out of Poland and back into Germany had a single goal. Get us into position for an easy trip across Holland and to the ferry on Monday. As such, it was another big riding day. It was all motorways and once again on the autobahn it was silly season.
Today, we took on formation riding. Martyn up front in the left track setting the pace, Mark staggered behind him in the right lane, me staggered back in the left and MacBean running sweep in the right. We did great job of maintaining formation across Poland. It was more of a challenge in German as you have to get out of the way of some extremely fast cars who are inches from your back wheel. That said, given the speed you can go it is fairly easy to recover lost ground.
Over two days riding, I have done about 750 miles. I have no idea how the Ironbutts do 1000 miles in 24 hours.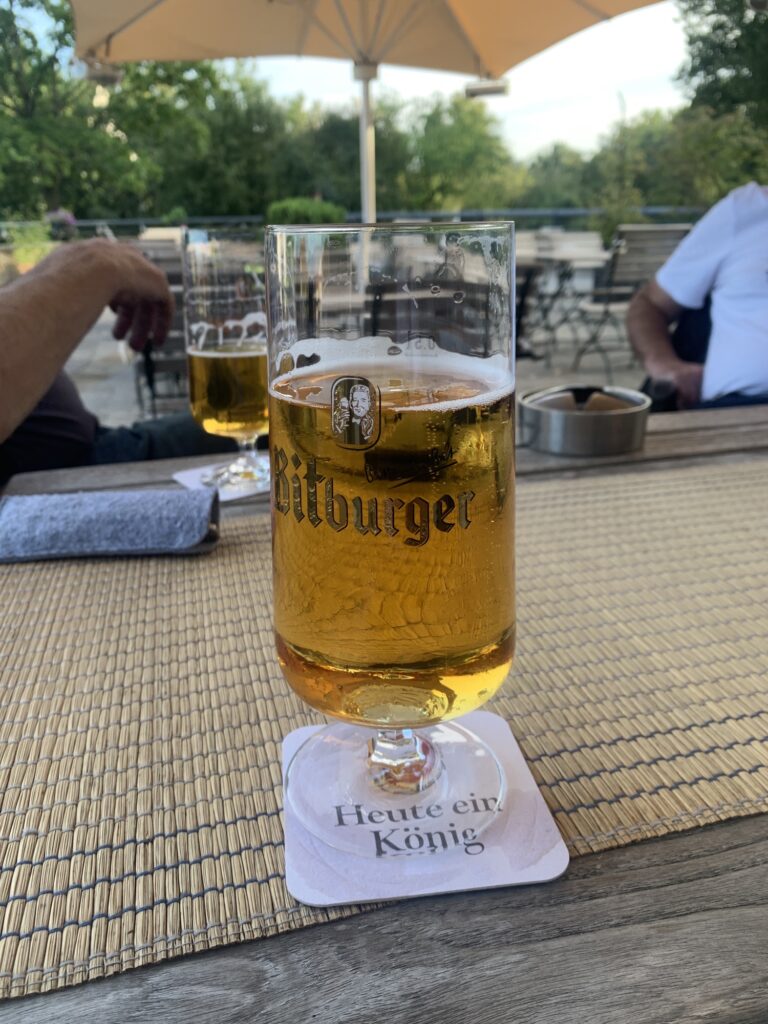 After getting checked in at the hotel, this was a welcome beer. We have some small Bitburger glasses at home that Lisa brought back from her time in Germany. These were big, full-on, half-liters.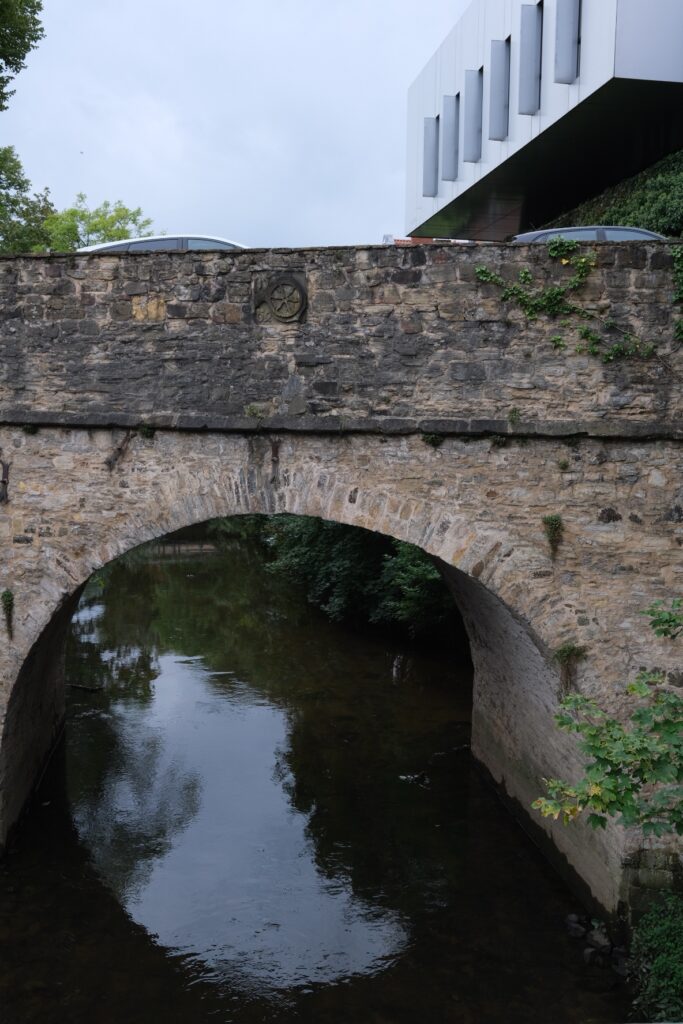 Osnabrück is an old city. This bridge is dated from 1562. It was attached to battlements that seemed to be from a castle or old city wall.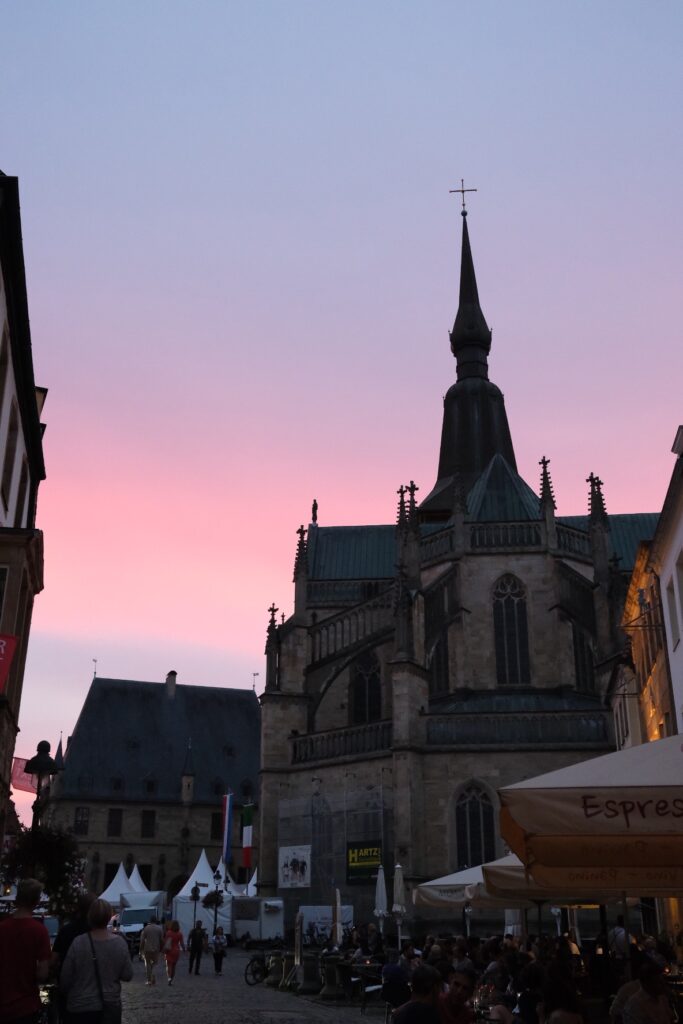 In the evening, we walked into the the old town to for dinner. We found the remnants of a festival that seemed to be celebrating African culture in the square outside the cathedral.
Everyone agreed that the previous night's antics had not been well thought out before a long days disciplined ride. We all retired relatively early to watch England play Japan in the World Cup. It's hard to believe that it was 4 years ago that I was there watching in Japan. Tempus fugit.