390 Miles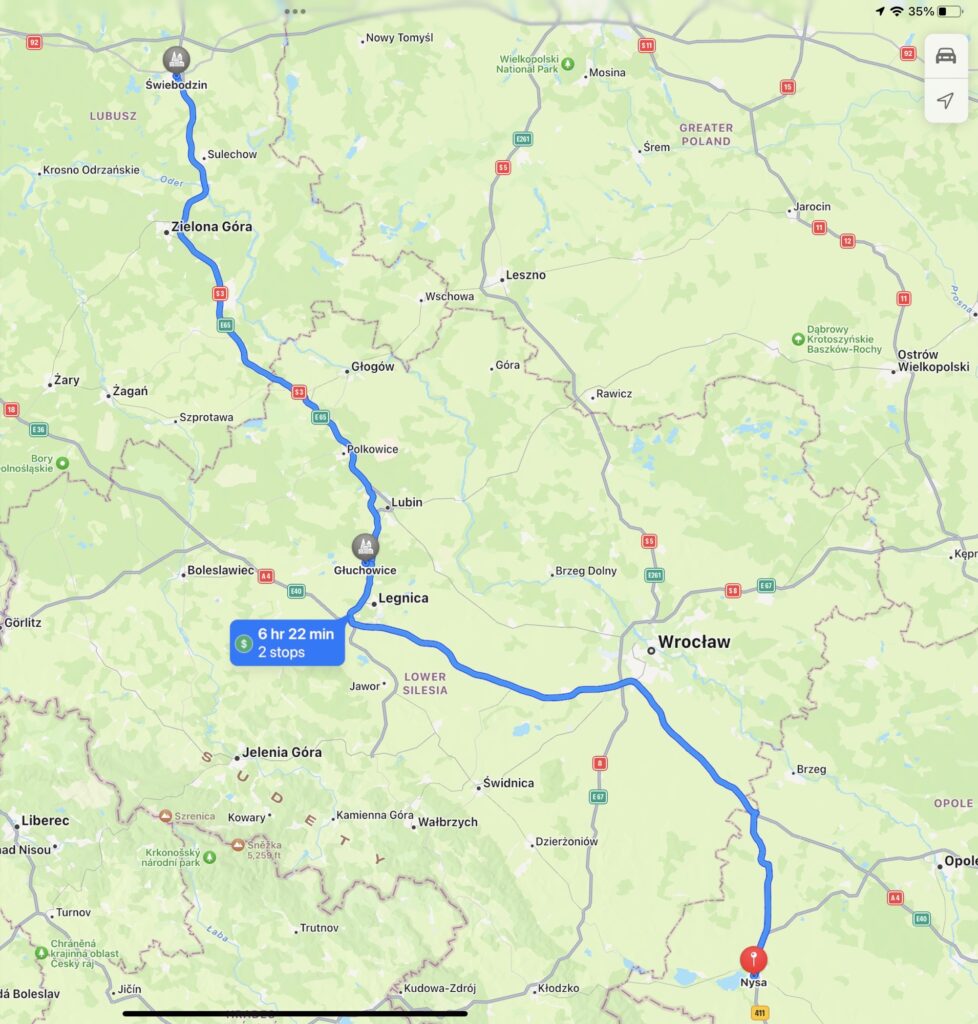 Let me start by saying that it should only have been 190 miles.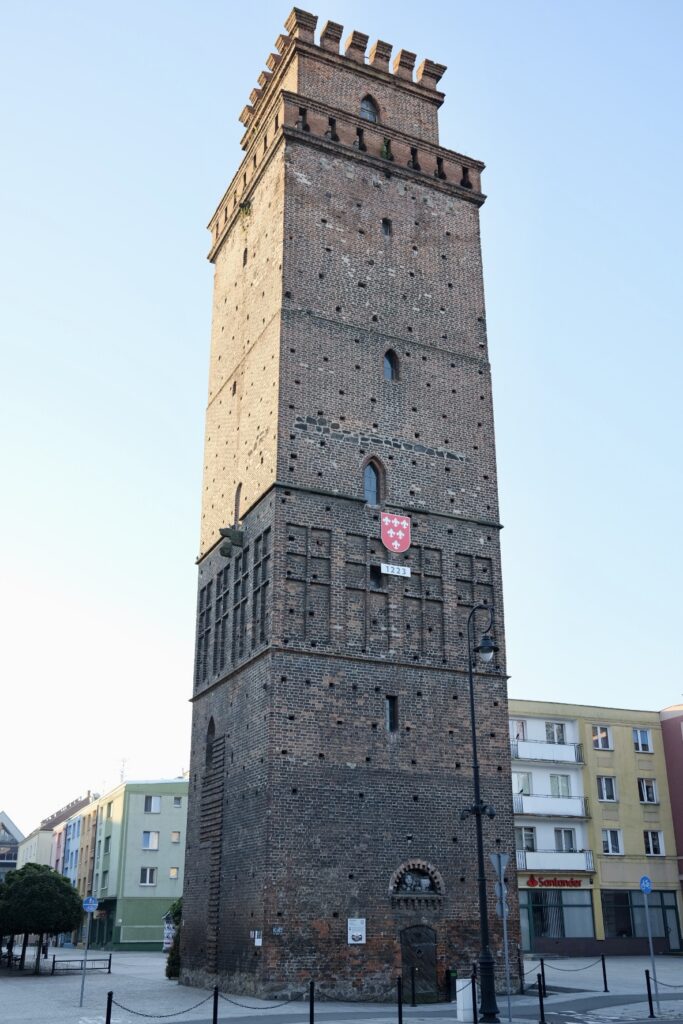 After a nice stroll around Nysa in the morning and taking in some of the sights, we set of for Świebodzin as we started to head back towards the UK. Everything was fine except for a big back-up on the motorway somewhere south of Wroclaw. A little while after we'd made our swing north around Wroclaw, we stopped for coffee. It was there that MacBean got a message that the guest in room 3 had left their slippers and headphones.
A quick check of my bag and I knew they were my Sony WF-1000M4s which are virtually brand new after Sony swapped them for me a month ago. I also could not locate my flip-flops – leather Olukais which are so comfortable. So, I turned around go be retrieve them.
When I got there, after riding through the traffic back-up on the other side caused by a rubberneck accident, the fourth generation of the women who live in the house handed me my headphones – awesome – and Martyn's flip flops.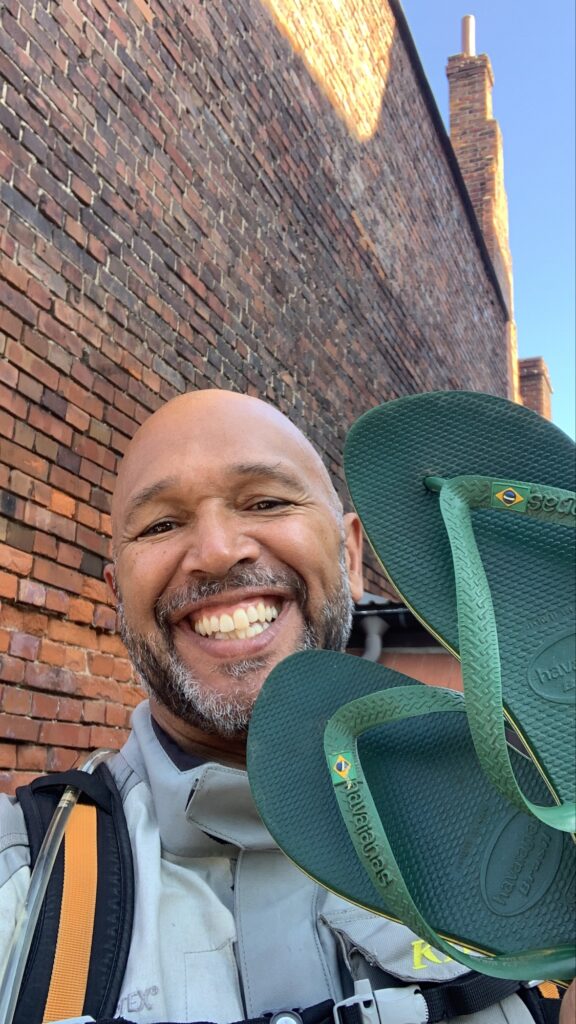 Finally, after 390 miles, over six hours of saddle time, and some heads down riding, I made it all the way to the hotel and got parked up in front. We were joined by a Polish lad who was riding the Trans-European trail, a dirt-road ride across Europe.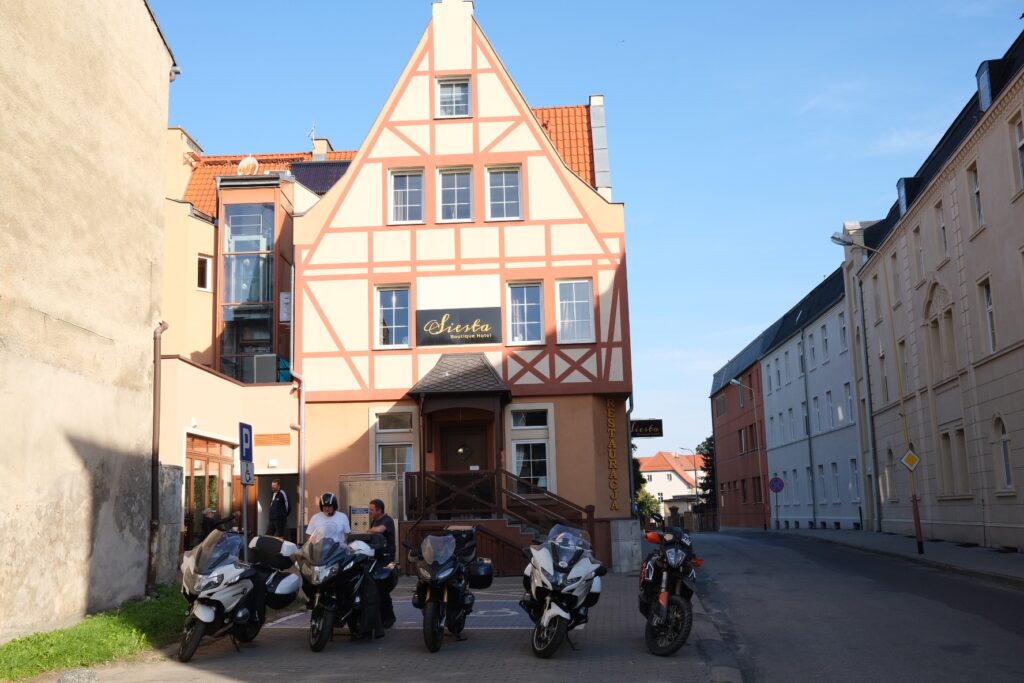 That night we did not stray far. From the room you see at the top of the hotel, down to the restaurant to the picture left of MacBean. Given this was our last night in Poland, we sampled far too much of the local vodka. Mark – "I don't remember paying the bill but here's the receipt". MacBean – "I remember eating dinner but I don't know how I got to bed". My wife the next day – "You told me all the yesterday, you were quite giggly". Martyn – "I feel fine, I don't know what's wrong with you lads.