383 miles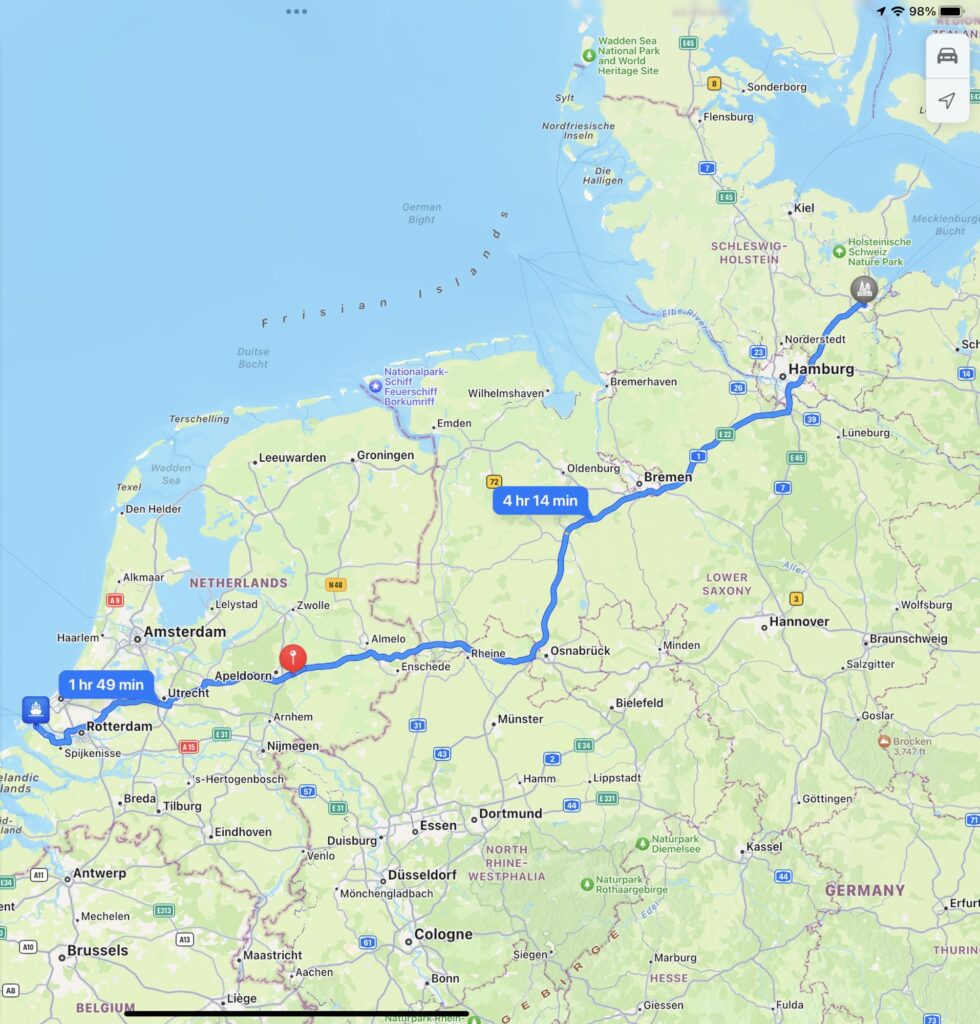 Today was a transit day to get us within striking distance of Poland. After getting of the boat and going through immigration – thanks Brexiteers – the first order of business was to meet Martyn on the motorway at a service station in Wilp.
This did not provide an auspicious start to the trip. The service station that Martyn sent us was on the west bound side. He was waiting for us on east bound side. This made sense as we were heading east but we were blind to our satnavs and raced on past to the next exist to come back on the other side.
Fortunately, Martyn saw us pass and called MacBean. So instead of coming back the other way. We stopped at the exit to join up.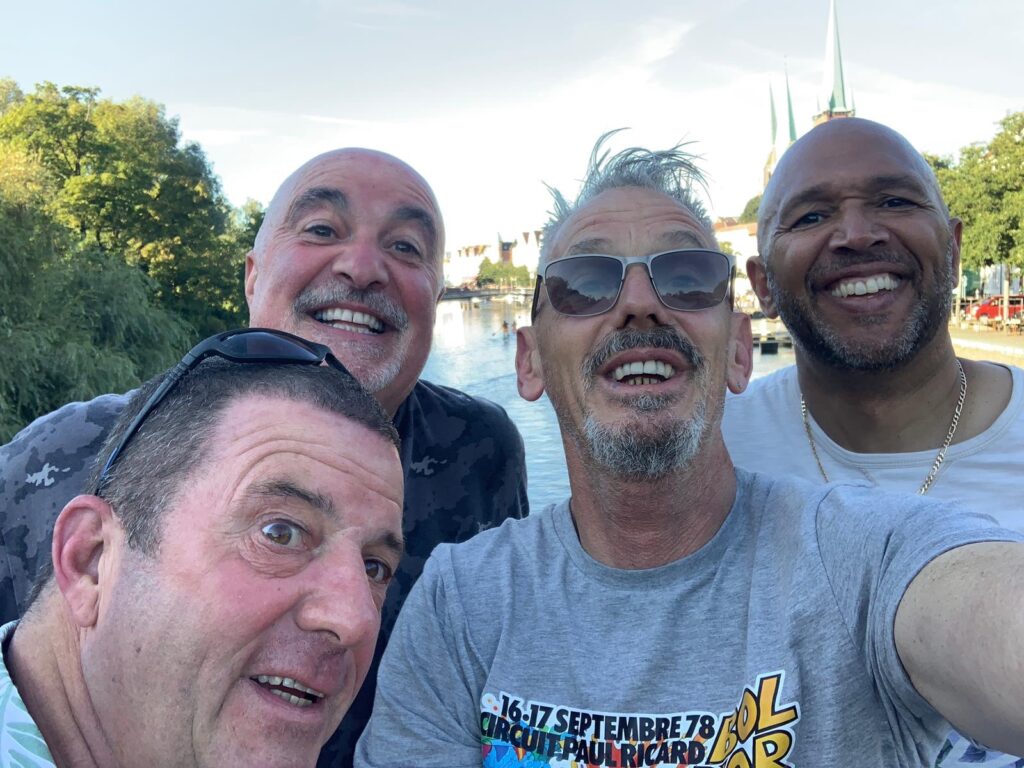 After we all got together, it was heads down along the Autobahn. One of the warnings that was shared before we took off was to get back out of the left lane once done overtaking someone. After you are passed by someone doing 50 miles an hour faster than you a couple of times you realize why. The best example was a Mercedes SLS which took off after we pulled out of the way at about 90 and left us looking like we were stationary.
We arrived in Lubeck and found our way to the apartment we had rented. It was supposed to be close to the city center. A 30-minute walk proved that to be a little bit of an exaggeration. Don't believe everything that is in your rental listing.
Old town Lubeck is beautiful. Lots of old buildings and churches.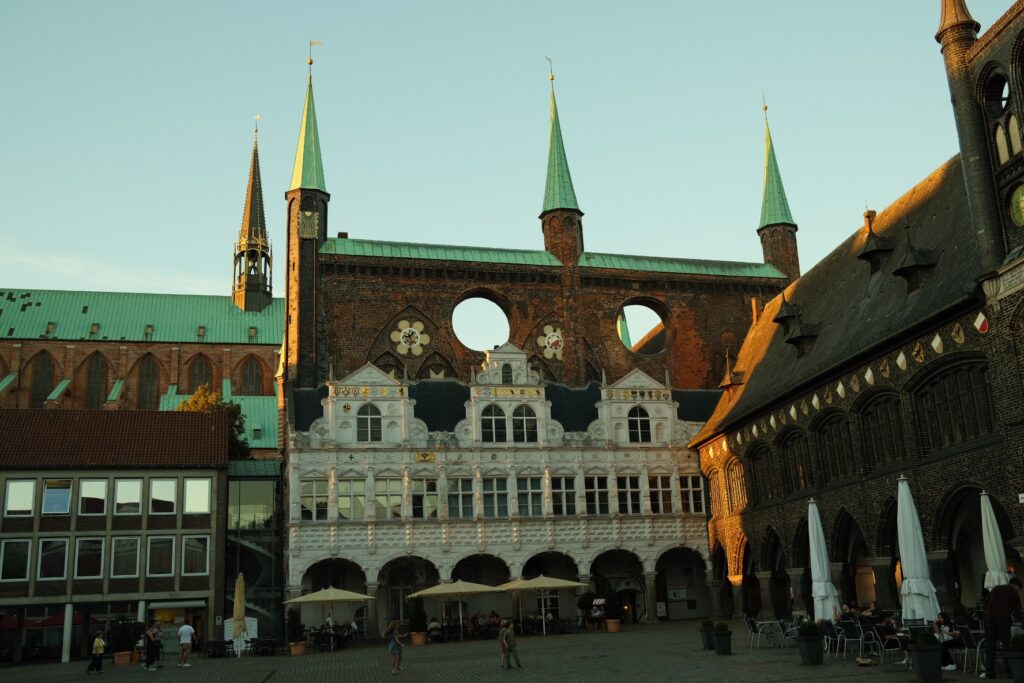 Like a lot of places in this part of the world it was heavily damaged during World War 2. The restorations were fantastic.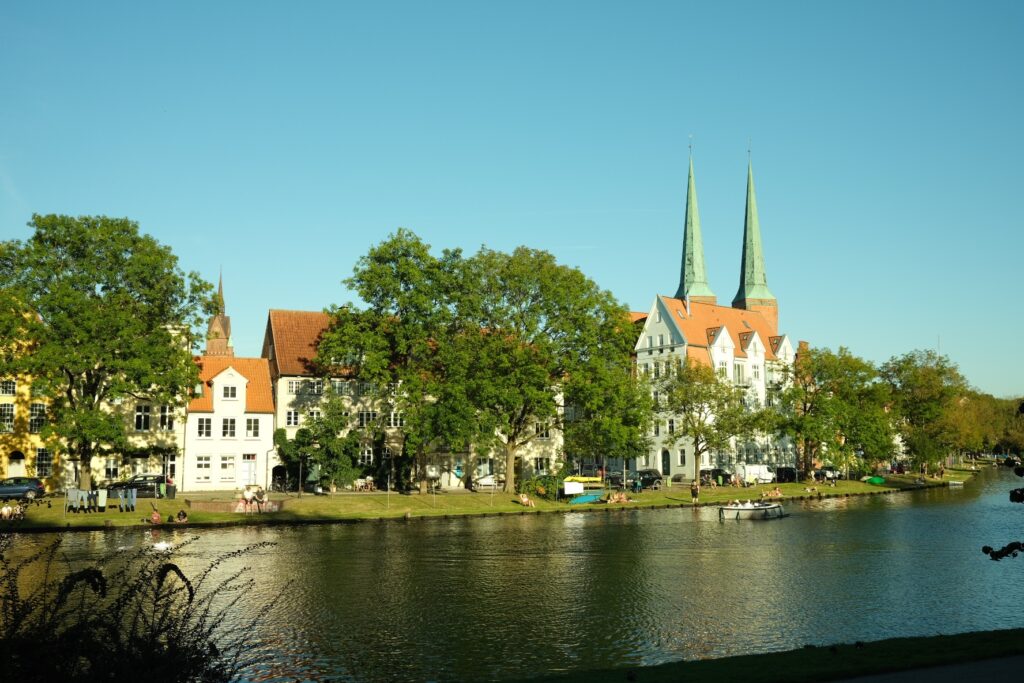 Dinner was classic German fare – schnitzel. However, Lubeck or the restaurant we were at seemed to have a special on chanterelle mushrooms. I asked for the special version. It came without the mushrooms. I mustered enough of my CSE German to ask for the "Wo ist der pfifferling." My grammar may have been completely wrong but the Turkish waiter knew what I was missing.