190 miles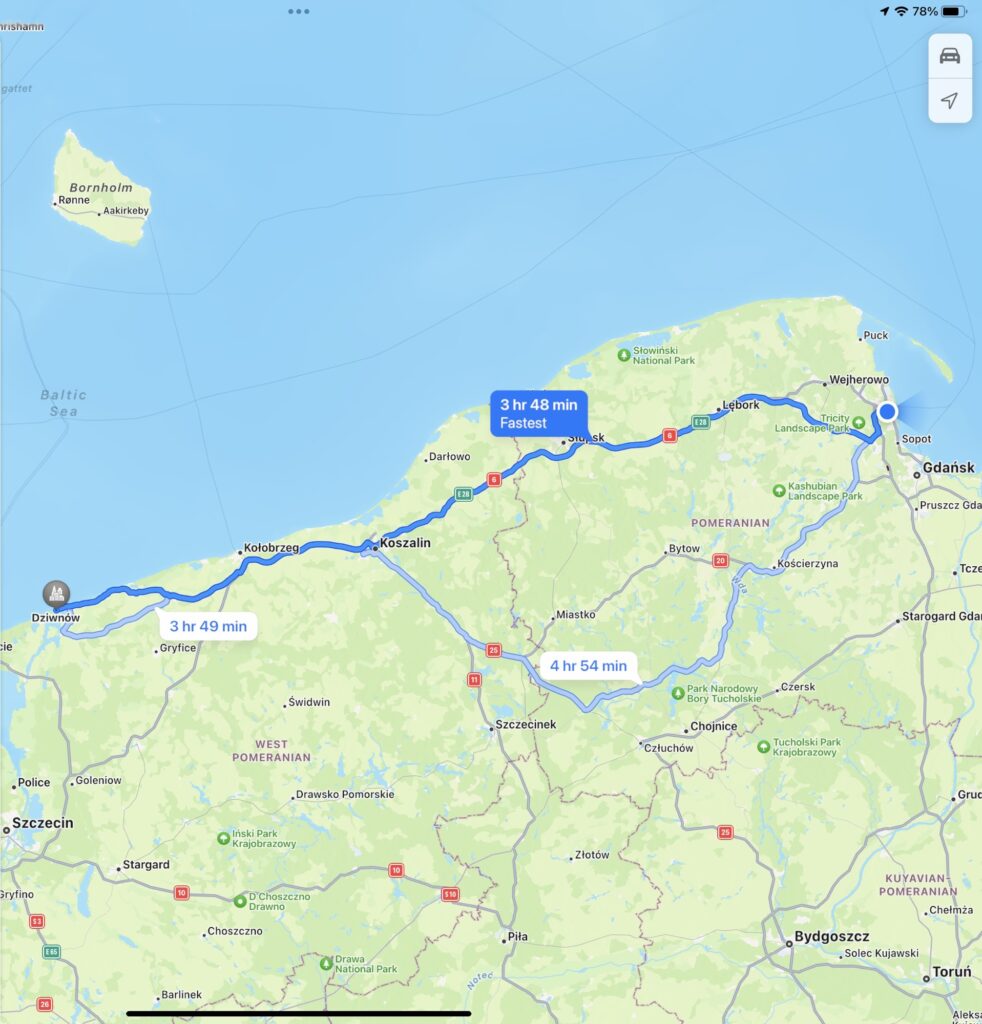 Today was my day as the lead monkey. Given that none of us really knows where we are going, it does not make sense for any one person to take on all the way finding activities.
All four of us are riding BMWs. The one I have rented is the most current and its GPS/SatNav is phone based and displays on the dash in Apple CarPlay fashion. The other three use an independent BWM satnav. They are all curious as to whether they would trust a phone based system. Their way of testing the satnav/gps, was to make me run in front. They have one a long way in 12-months. This time last year, we were arguing whether phones had gps chips at all. They do seem to be won over as I got us to Gdynia and the hotel without mishap.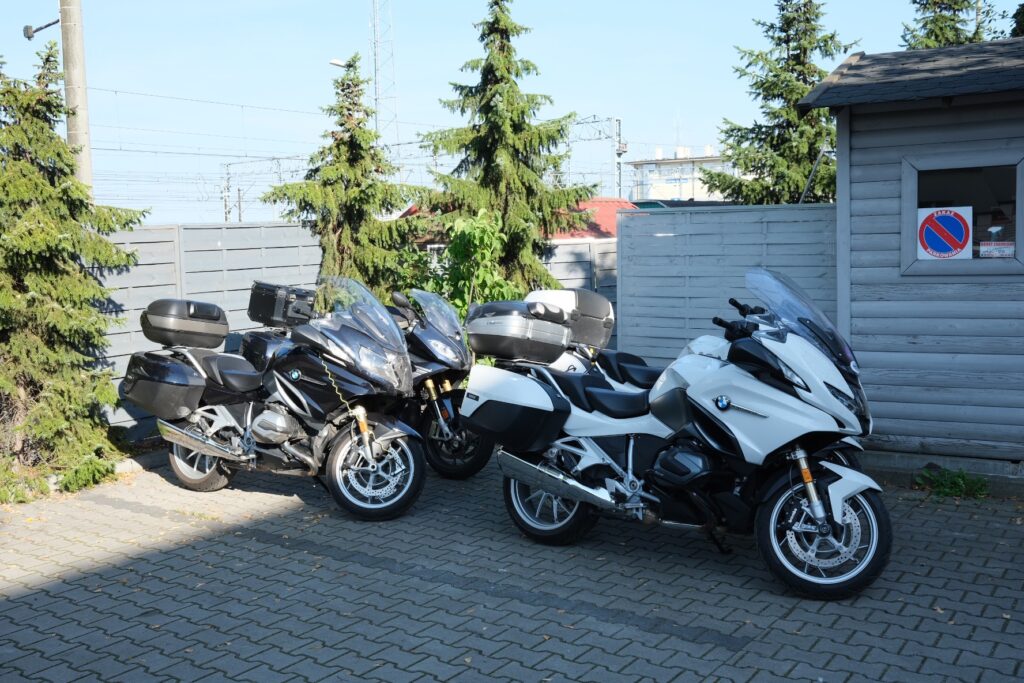 The hotel proprietor wanted to charge us for four parking spaces. We were efficient and got all the bikes into one spot. I think the Germans would be proud of us.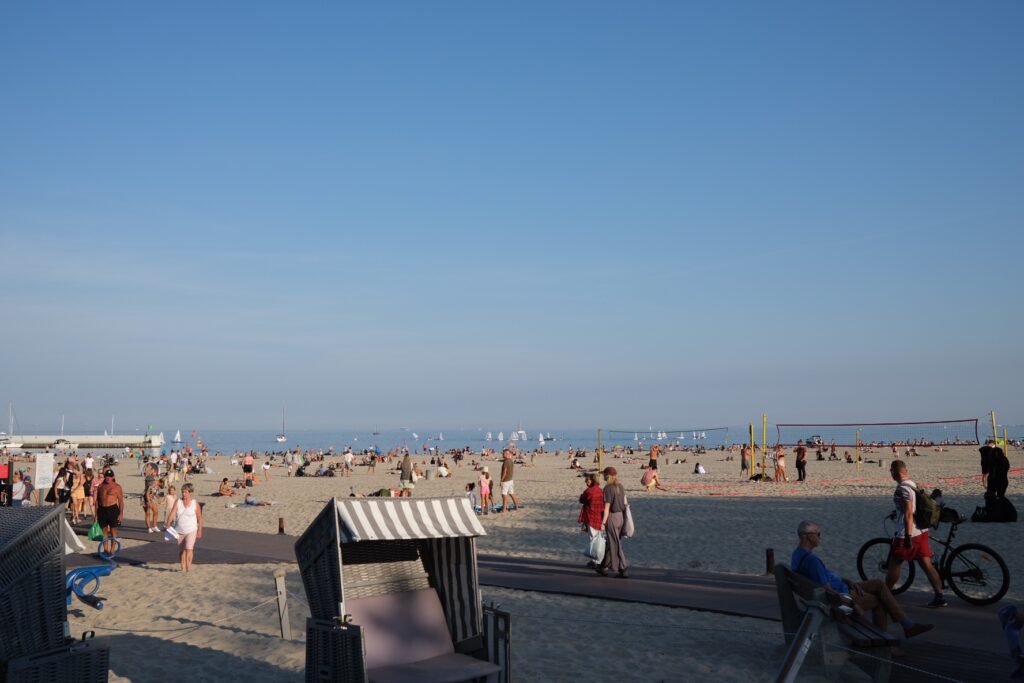 The beach at Gdynia was a little more lively that the beach at Dziwnów. We walked over there from our apartment which was a bit of trek around the train station and through town.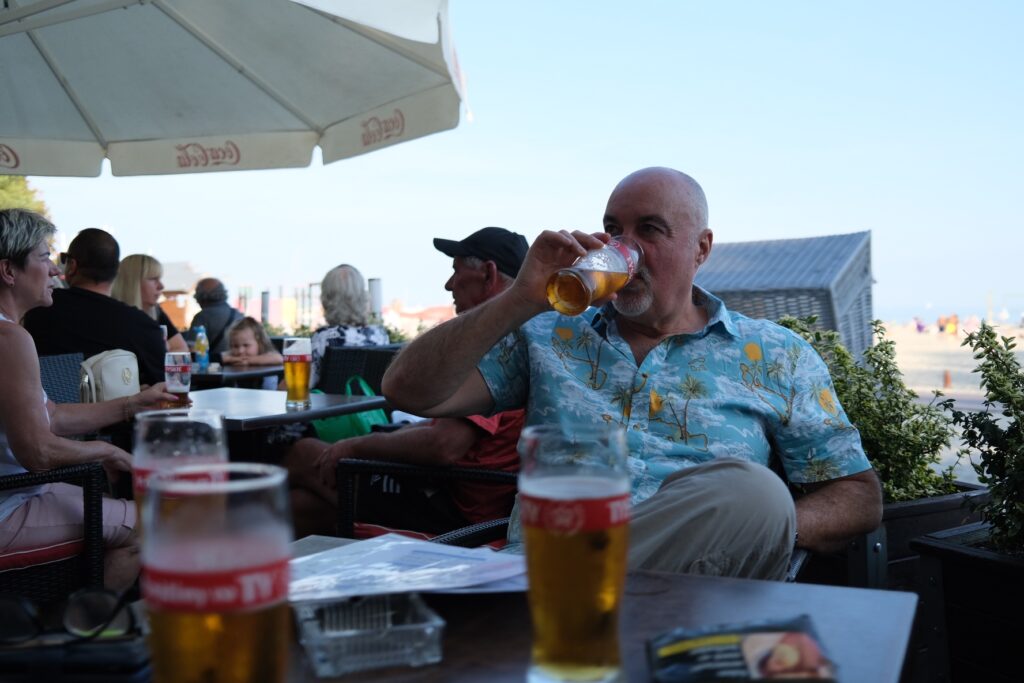 After a beer or two at the beach, we head into the town of Gdynia for dinner. After going past, seemingly, dozens of Turkish kebab restaurants, we landed on a pierogi restaurant.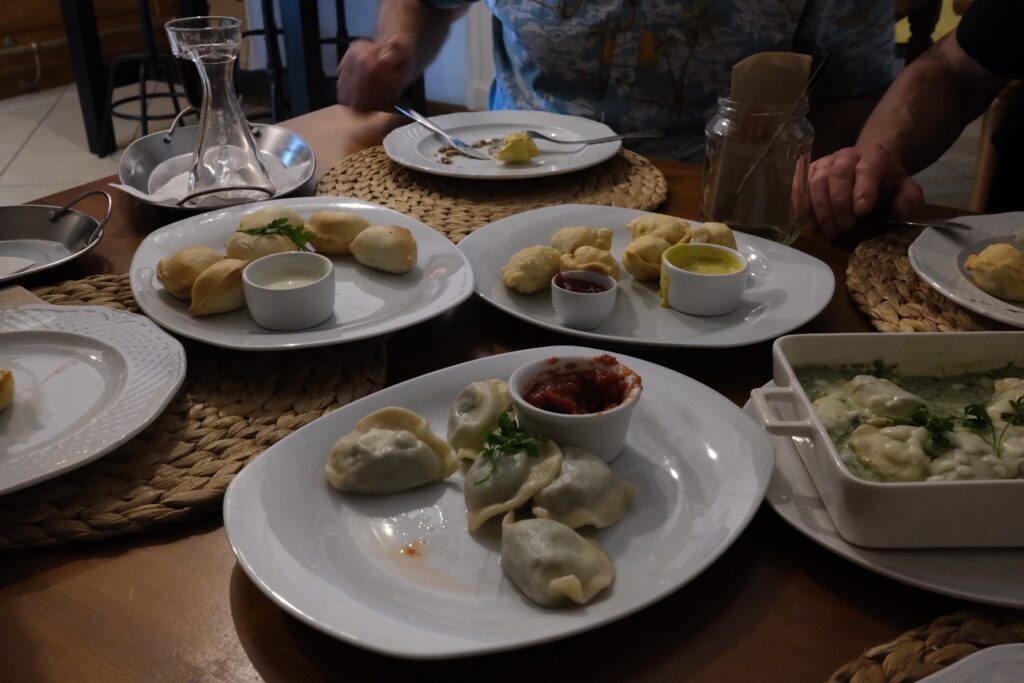 Polish food at last. Who knew that you could get steamed, fried, baked, and casseroled pierogi. These were all great, especially the baked goose with groats. After traditional food, what else do you need?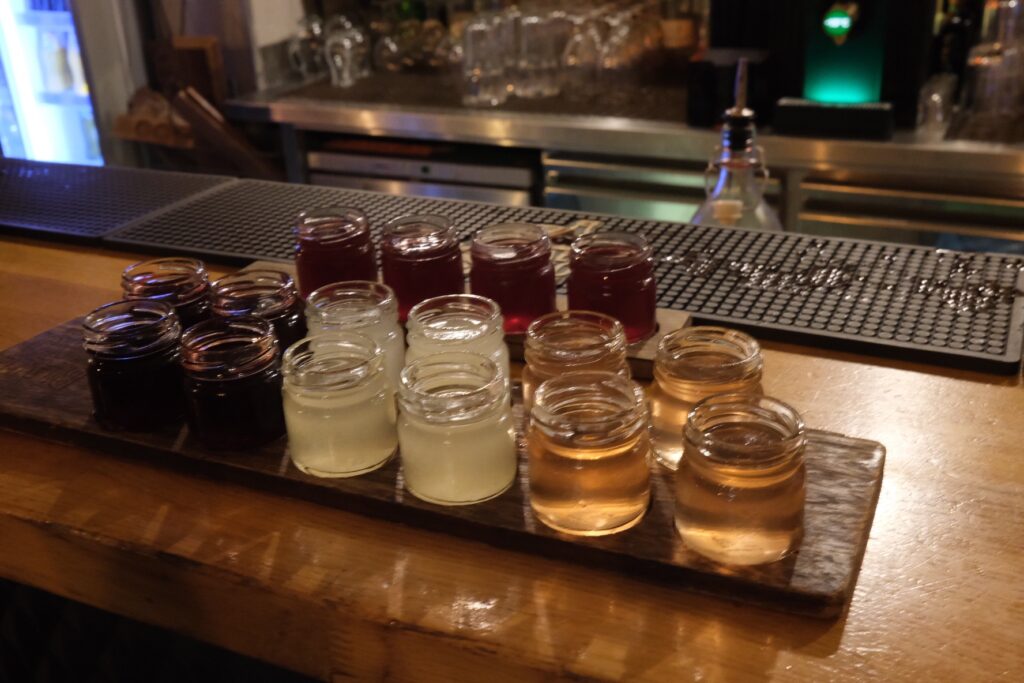 Traditional drinks of course. Here we had a selection of (back to front, left to right) raspberry, cherry, lemon, and rhubarb vodka. Surprisingly, for me at least, the rhubarb was the best.