148 Miles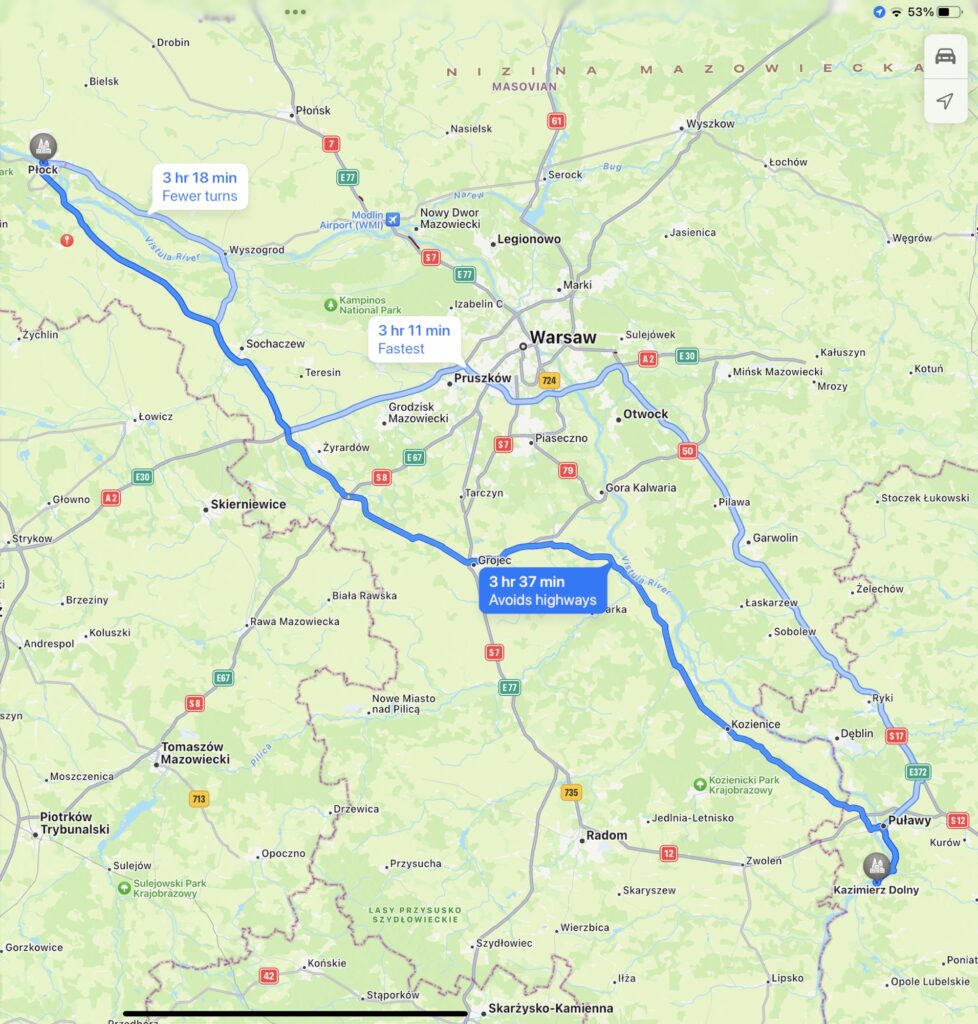 PSA – Płock is pronounced something on the lines of Pwotch.
Today, we basically followed the course of the Vistula from Płock to Kazimierz Dolny. Breakfast in Płock came from a little bakery around the corner from the apartment. I had what I would in the US call a cheese Danish – who knows, here it might be called a Polish.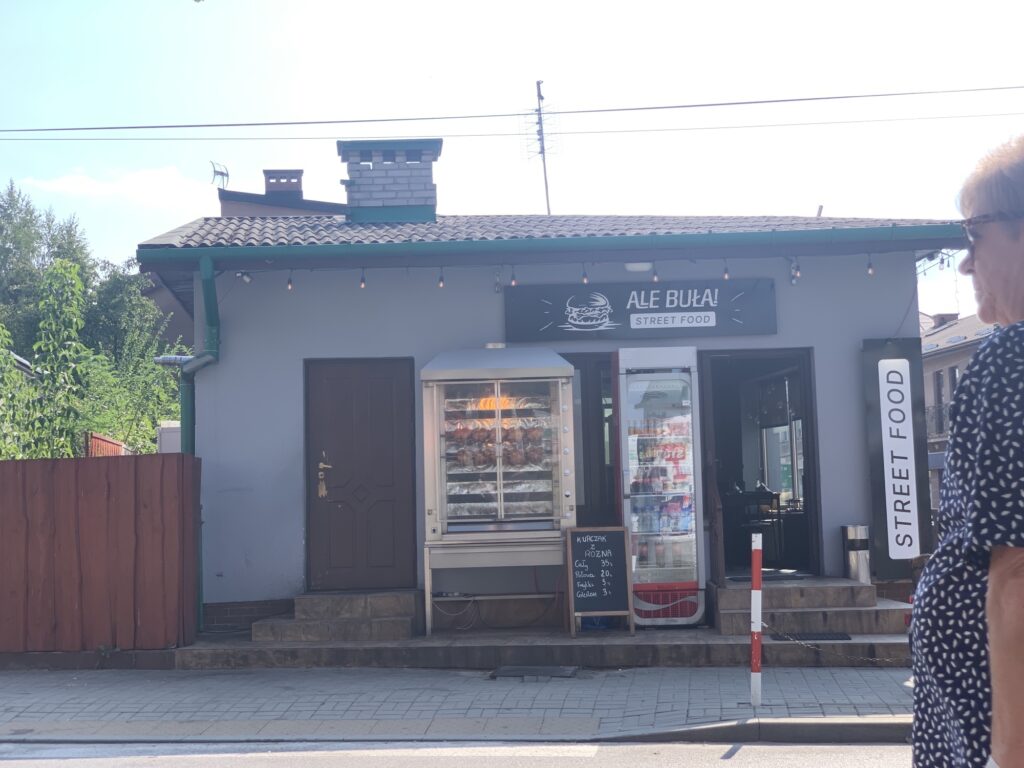 At some point during the morning, I picked up lead monkey duties. About an hour in MacBean came up alongside and give me the international symbol for stop lets have a cup of tea (saucer in one hand, tea cup in the other with little finger extended, and cup raised to the mouth twice in succession). Within 10 minutes, I spotted Ali's Street Food. It only took me a u-turn down a side alley to get us there. We were only supposed to get drinks but Ali was so nice and the smell was delicious so Martyn and I had a "small" kebab. These things were about a foot long.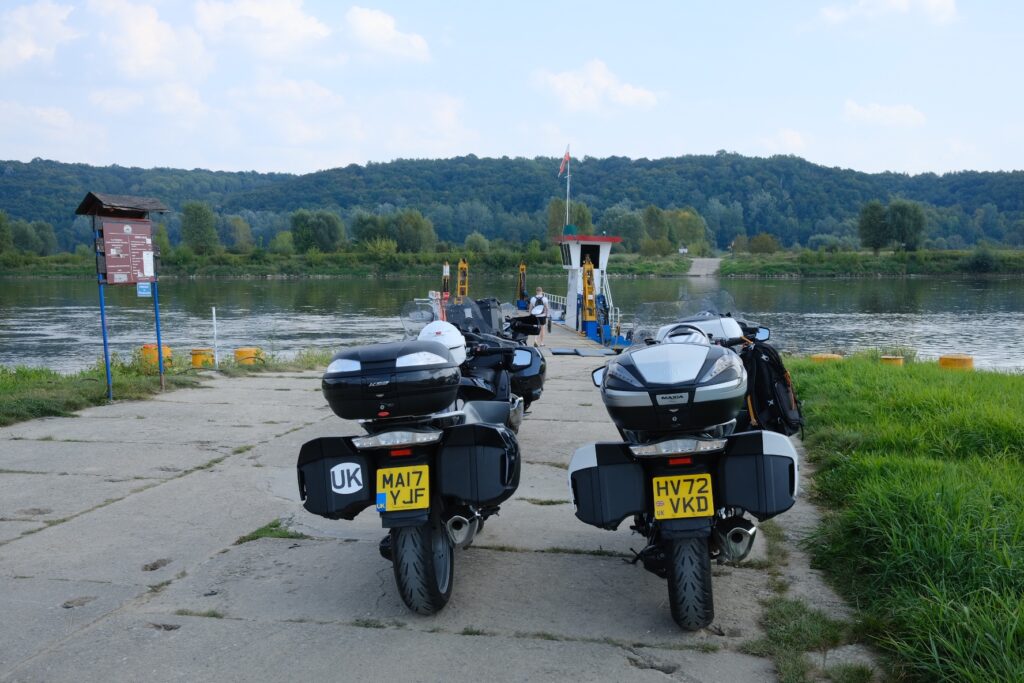 As we got close to Kazimierz Dolny my nav said go left over the bridge. Mac's, who was in the lead, said go straight ahead. Little did we know that this led to the ferry. This would have been great but there was no one there and a hand written note stuck on the side of the ferry. Kudos to Alphabet – Google Translate was able to read the handwritten sign and tell us that the ferry was closed for the next four days. Back up the road we went and across the bridge to the hotel.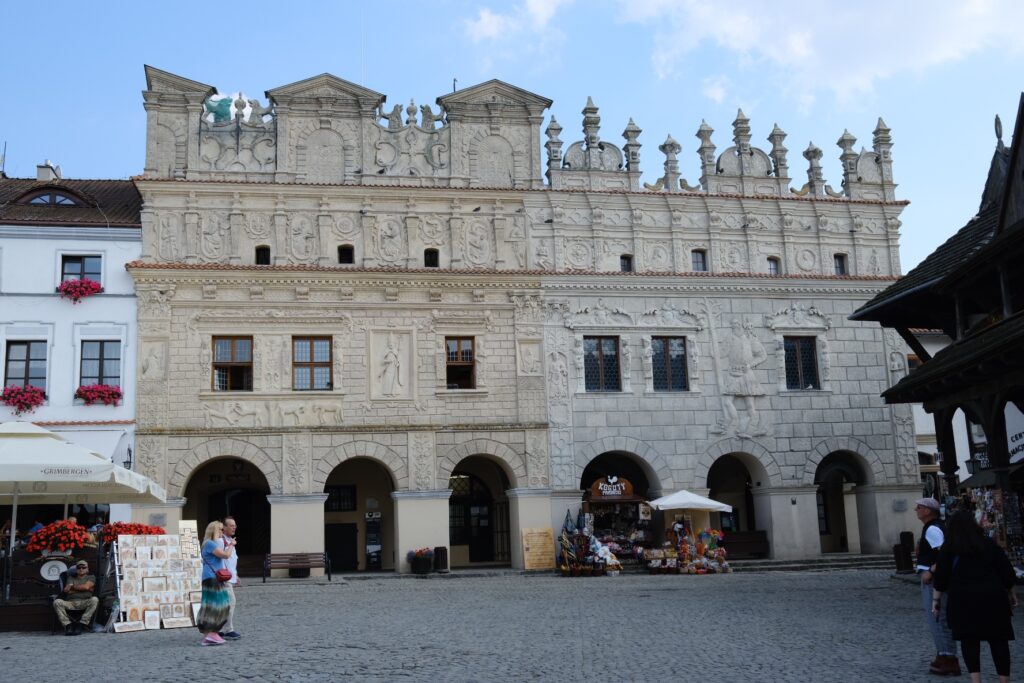 We got into town pretty early so after showering and cleaning up, we went into the main square. There are some really cool buildings here with some dating back go the 16th and 17th centuries.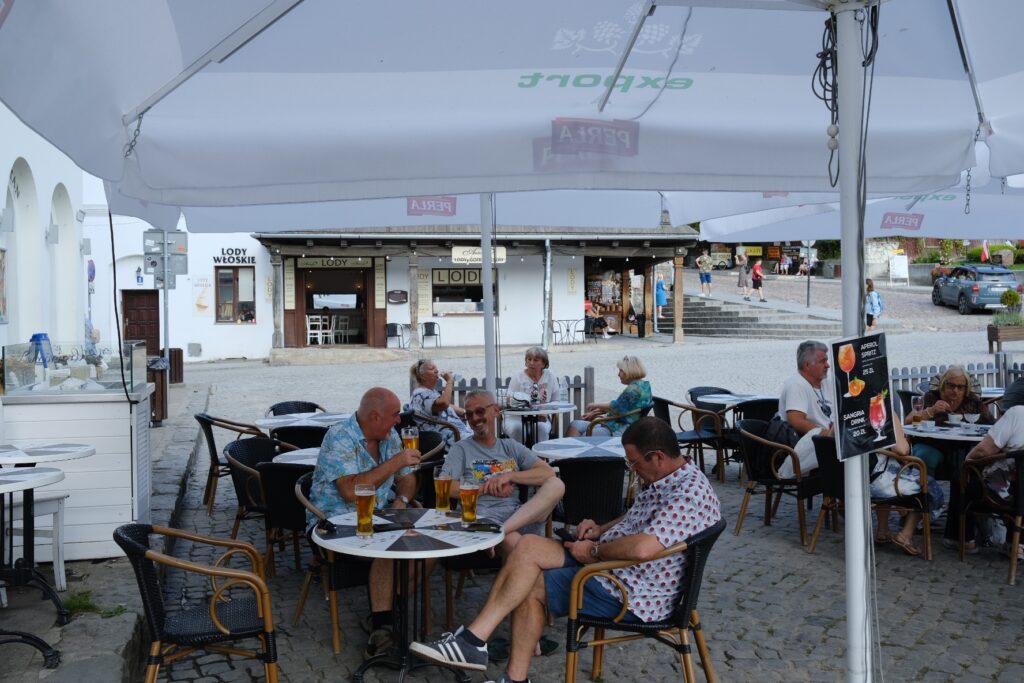 Happy hour started early today. When we sat down there were only a few people around. However, it turned out we were at the meeting point for all the tourist buses in town and were soon swamped.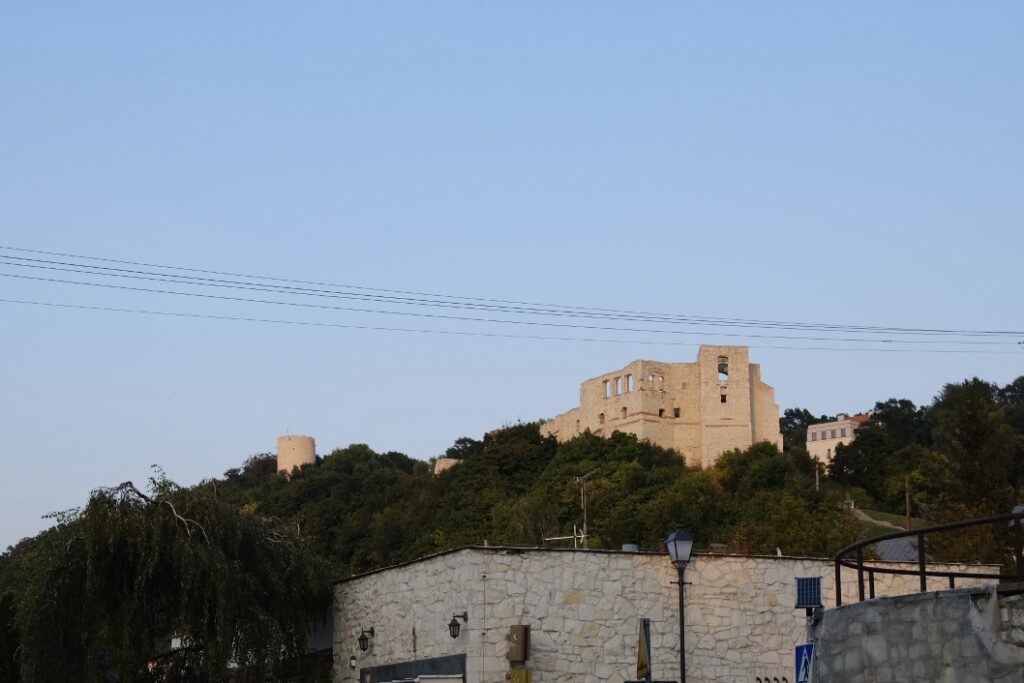 There is a to of history in Kazimierz Dolny. The castle on the hill dates back to the 1300s.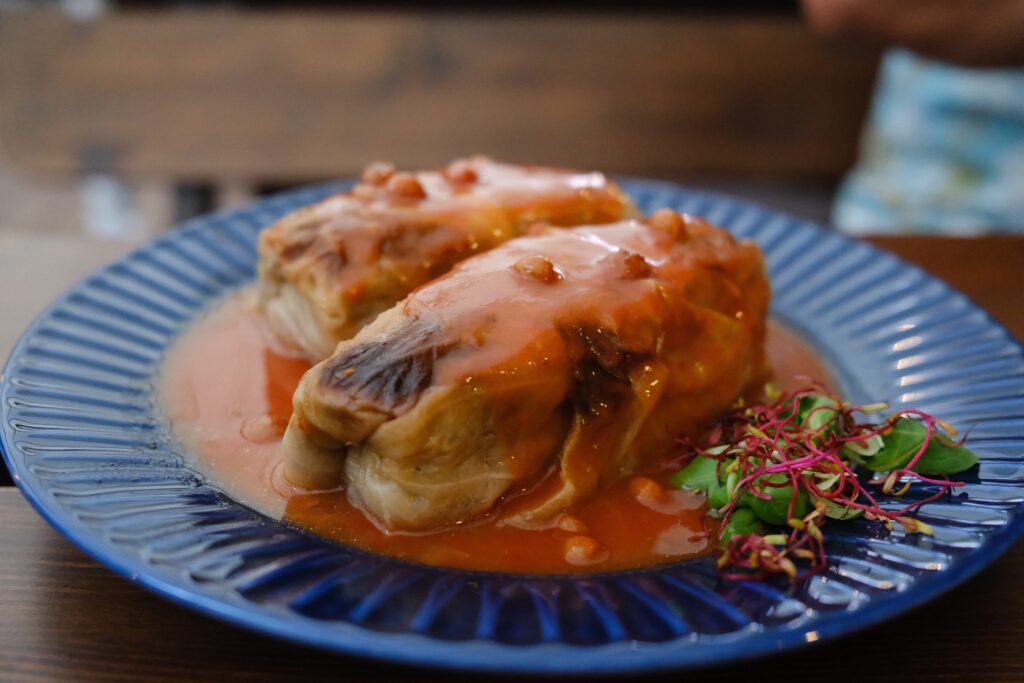 We found a Jewish restaurant for dinner just off the main square. I think the Jewish side of the restaurant was the style of food as these cabbage roles were stuffed with pork products.
After dinner there was a suggestion that we needed Polish vodka as a night cap. This year, my culinary delights of gone from gas station pizza to gas station vodka. I had to decide between the two gas station pizza in South Dakota beats gas station vodka in Poland by a mile.
It's funny, after all this I called Lisa as I was going to bed. She did point out that it she was at lunch and it was barely nine o'clock here in Poland.