144 miles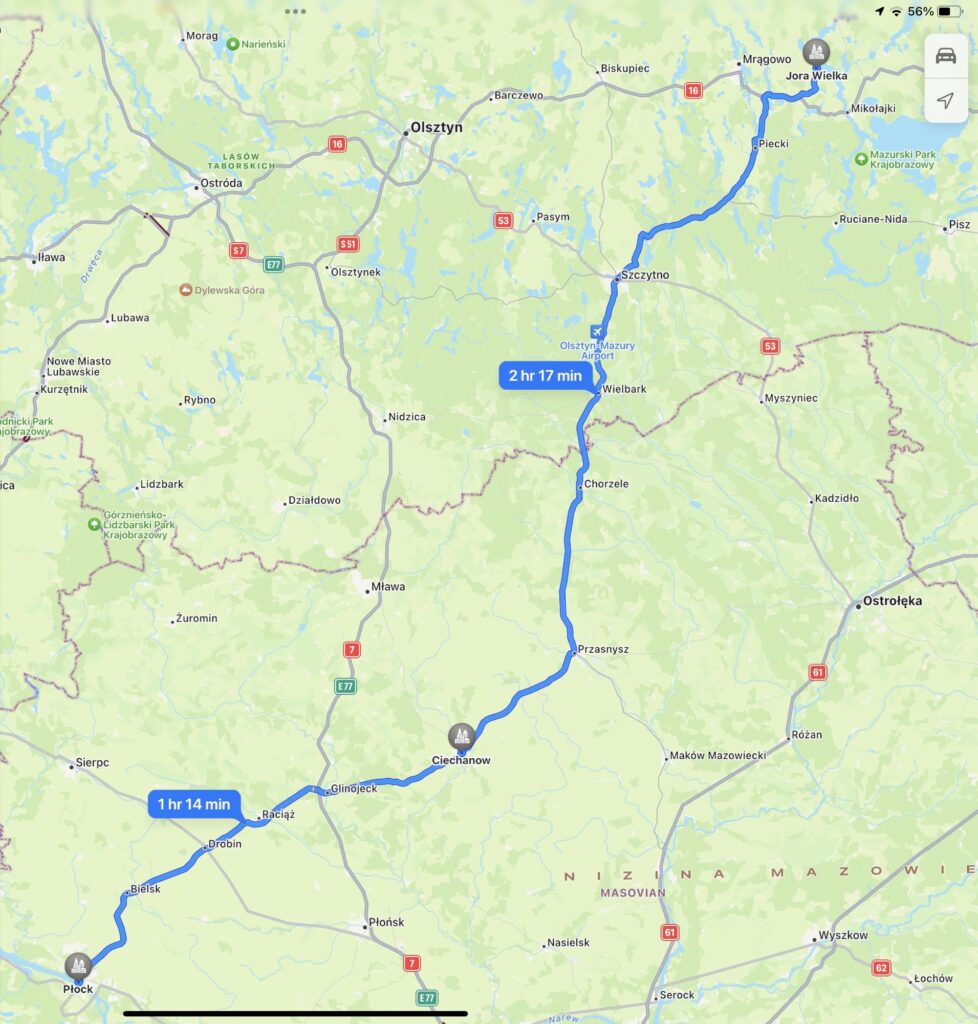 The ride down to Plock was easy for most of the way. Leaving Jora Wielka, we went out the same way that we came in which meant dirt road, sand wash, and cobblestones. Going back up the cobblestone was no problem. Like all riding going uphill feels much easier than going down. Everyone else cheated, they went up the sidewalk.
The country side in Poland is interesting. Lots of small farms with old tractors. It has none of the massive agribusiness feel that the US and Western Europe do. There are lots of two-lane bumpy roads lined with trees. At times you feel like you are goin through a green tunnel. At times, I felt like I do in the mountains as you drive from switch back to switch back and you have to flip your sunglasses at each turn.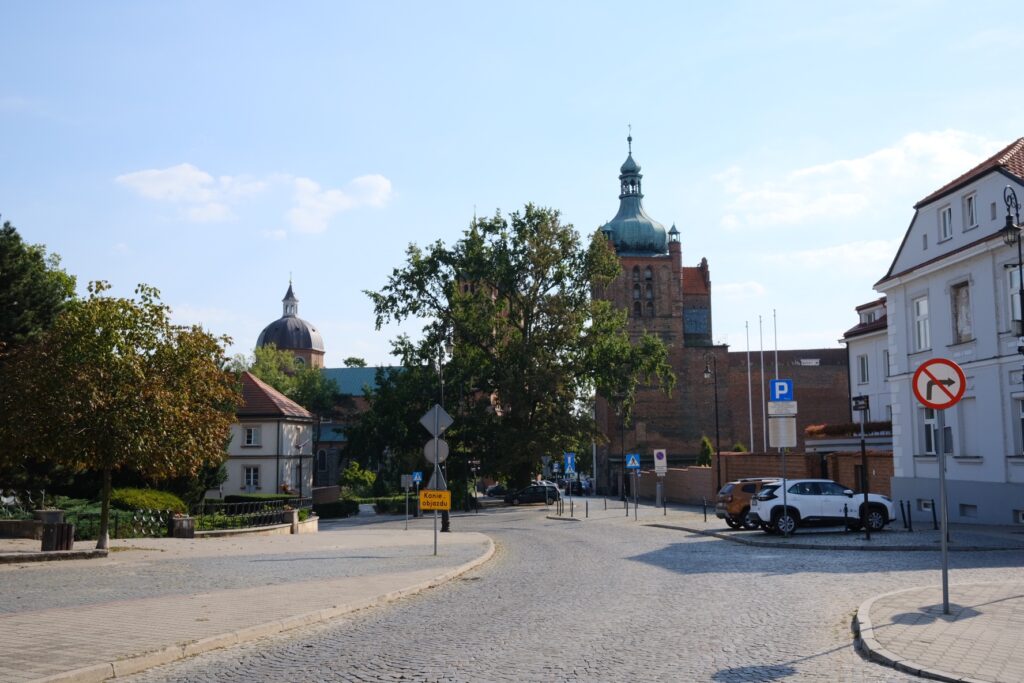 We had not done much research on Plock before picking it a it destination. It was just in a good location for the next stops in the trip. It turns out to be a pretty industrial town known for its oil-refinery.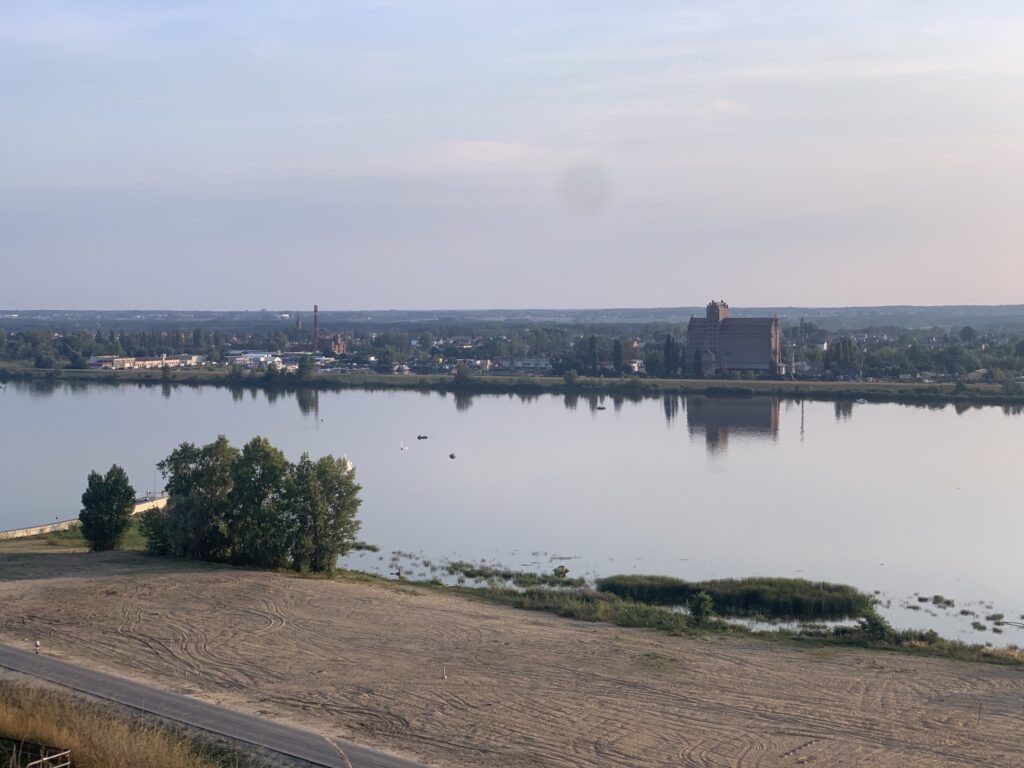 Plock sits on the Vistula river. As much it is industrial town, the views across the river are beautiful.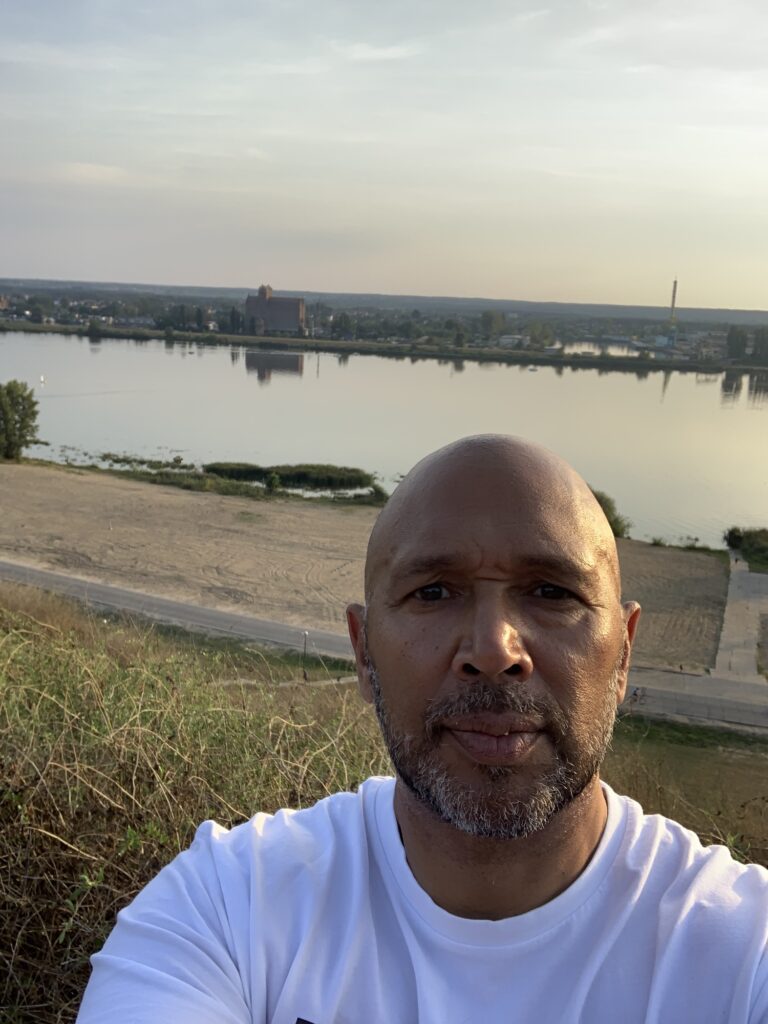 To prove that I'm on the trip, I thought I should insert an obligatory selfie. I have to admit, my beard has a little more salt than it did last year at this time.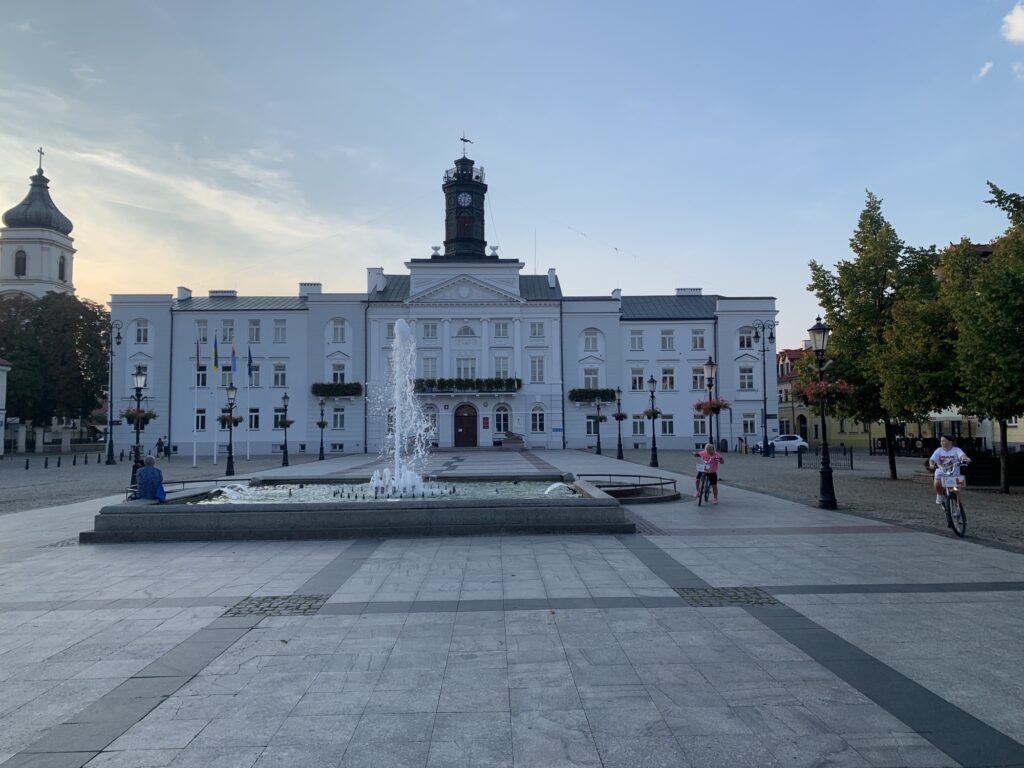 When we arrived at the apartment our greeter suggested we come down to the main square to get dinner. He recommended the local brewery as having good beer and good food. As we stood in front of the, what appeared to be, town hall a version of the last post was played. Apparently, this is traditional and it is never completed in honor of a trumpeter who was shot while playing it.
Dinner indeed was at the brewery. The food was good. I had potato pancakes with goulash. For beer, I started with and IPA – pronounced eePAH – boy was it hoppy. It was too hoppy, so I switched to a Pilsner. Mark and Mac had a stout and we similarly unimpressed.