109 miles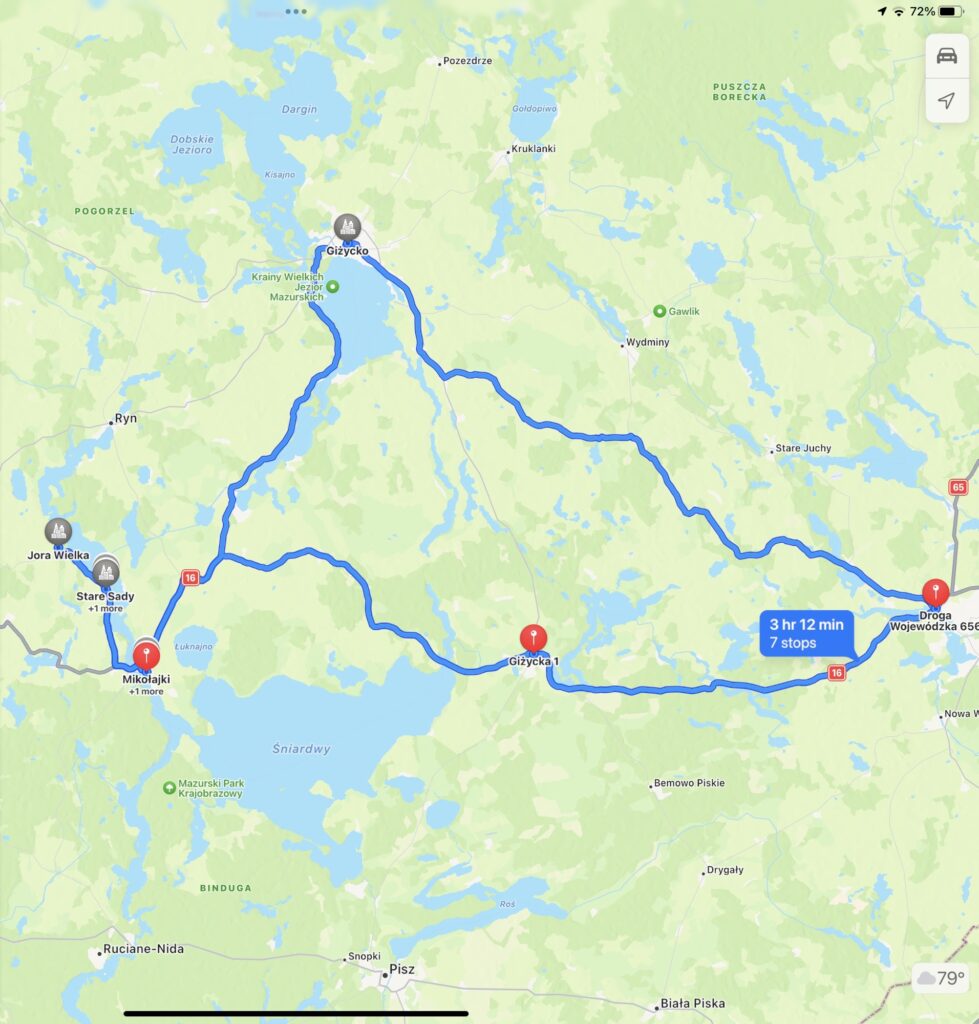 Jora Wielka is on the edge of what is know as the land of 1000 lakes, quite a bit shy of the 10,000 in Minnesota. It also known as the Polish Lake District but it is missing the mountains if you compare it to the English Lake District.
Mark and MacBean wanted a day off to hang out by the lake and take a nap. Martyn and I took ride up around the lakes to get lunch. Once out of Jora Wielka, the roads were great. We left by an alternate route which only had about 1.5 kms of dirt road to deal with an no cobblestones.
The town of Mikolajki just down the road was quaint and the ride along the river and lake up to Gizycko was beautiful. We found the marina in town and stopped for coffee and cheesecake for lunch.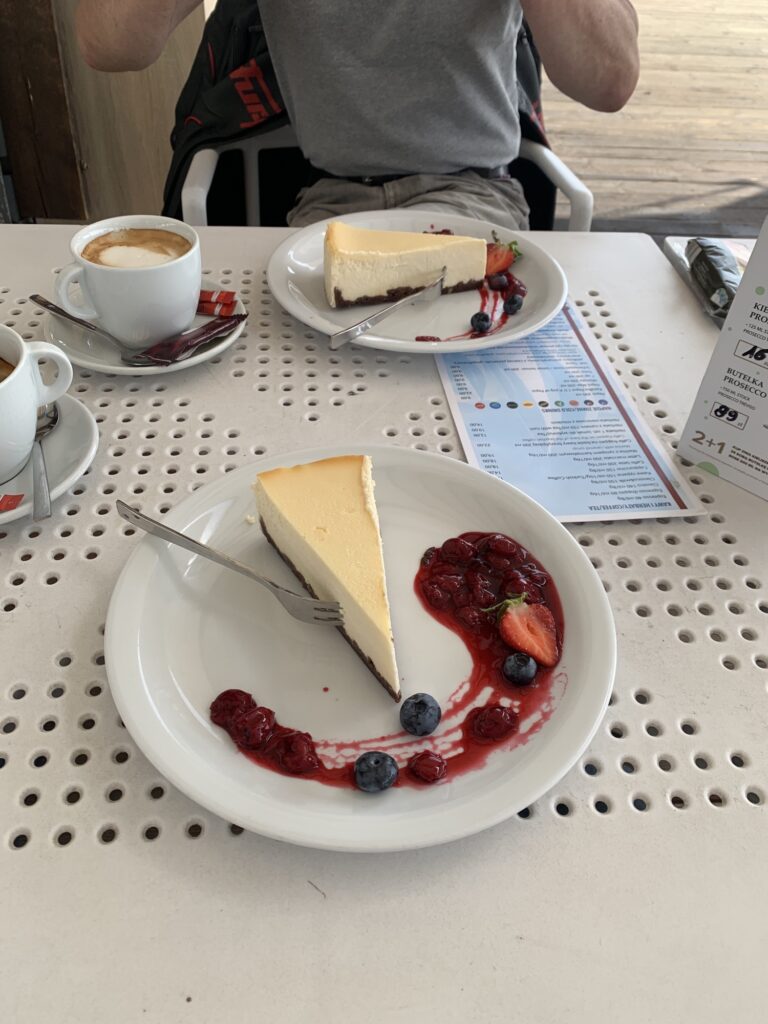 I would take this Polish cheesecake over New York style any day. It was light and cheesy and the berries had just the right hint of tart.
Rather than riding straight back we headed south-east to Elk. There we had a water break and gassed-up. Home was a straight shot back to Mikolajki and back up the road into Jora Wielka.
We had decided the day before to cook in today as it was a Sunday and lots of places were going to be closed. We made barbecue baby-back ribs and baked potatoes served with tomatoes and pickled cabbage with carrots, all washed down with an Argentinian cab – we have yet to find a Polish wine.