249 km/156 miles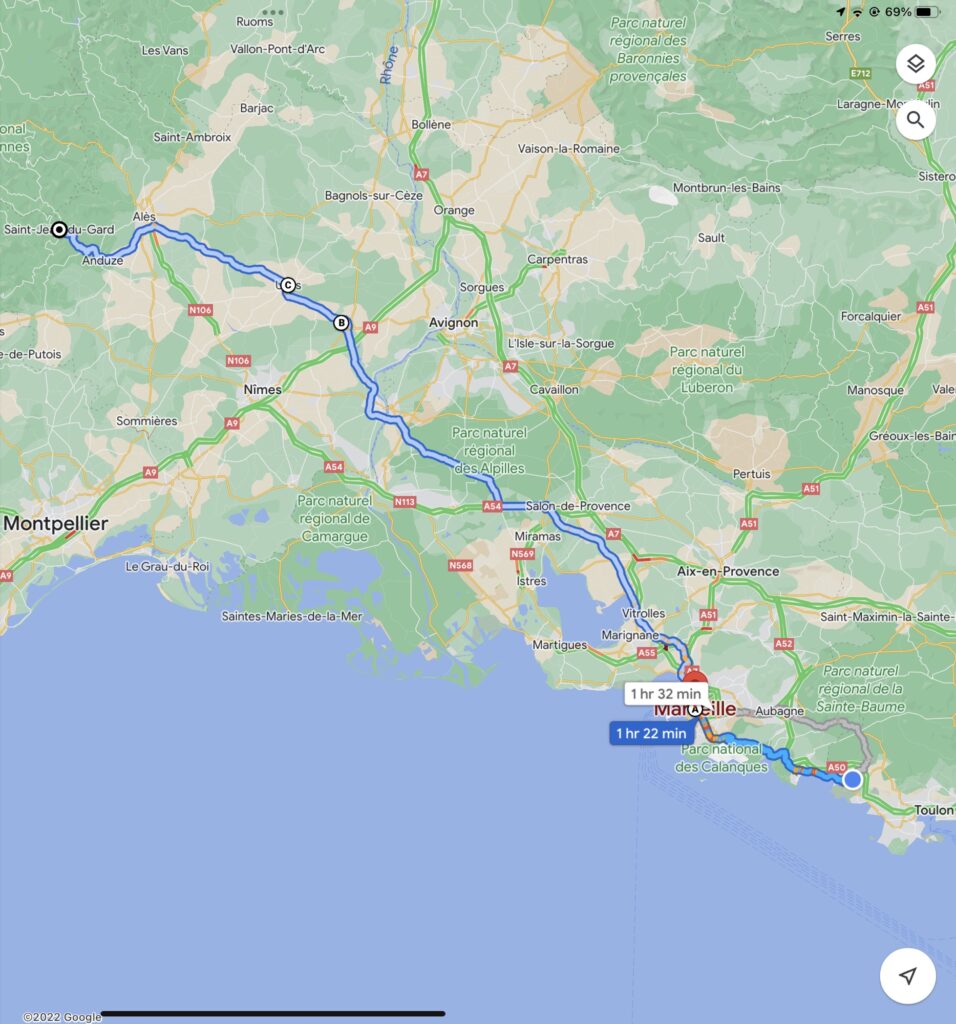 Today was a sight seeing day as we mosied on down from St Jean du Gard to Bandol. Bandol is about twenty minutes south of the Paul Ricard race track. On the way we stopped at the Pont du Gard an ancient Roman aqueduct. It was built to supply the city of Nimes with water.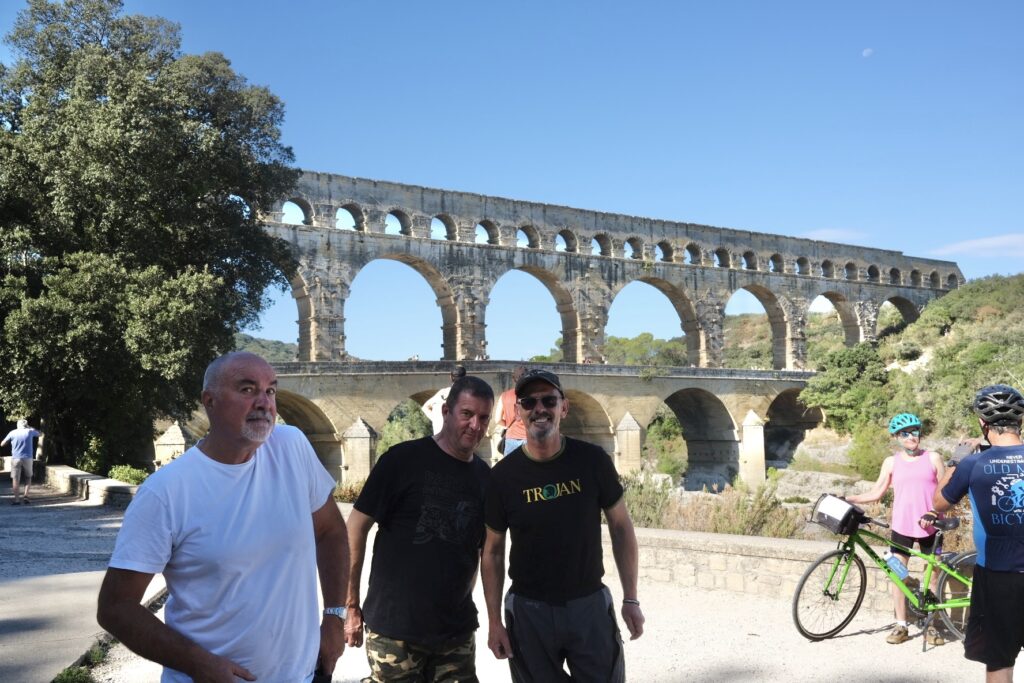 Just to prove I am on the trip, here's an over the shoulder selfie. The beard's getting a bit straggly. I need to dig my razor out and clean up a bit.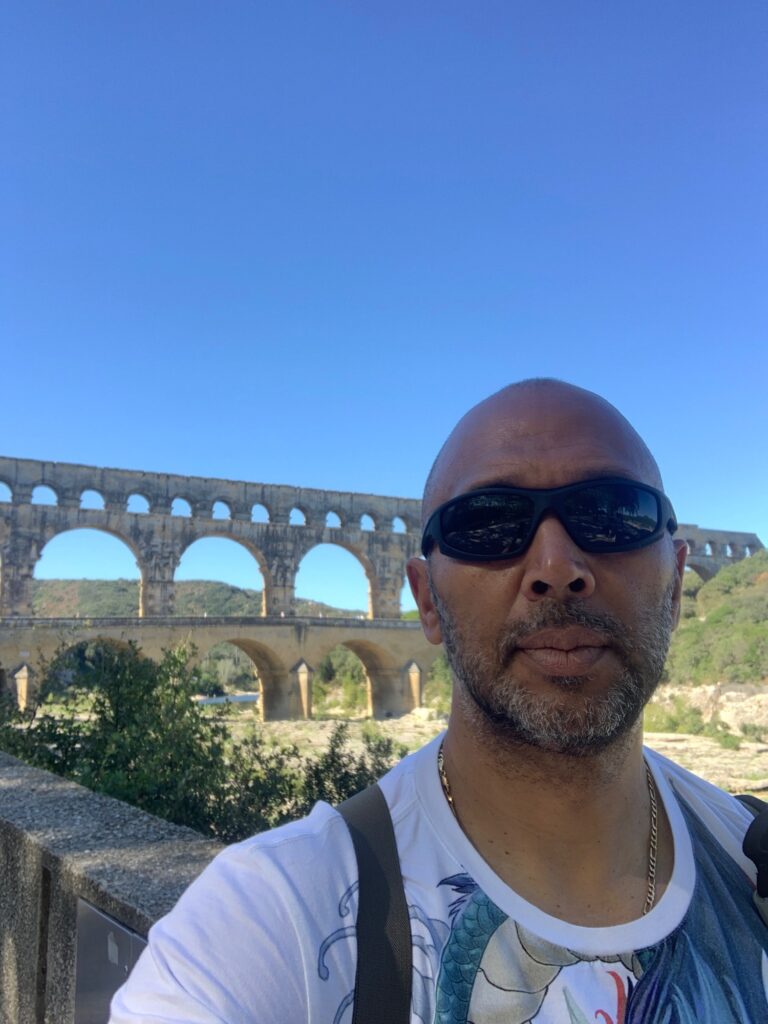 We were talking about a side trip to Avignon to see the famous bridge – "Sur le pont d'Avignon…" but we did not as time was getting on. We headed on to our meeting point at the Carrefour in Bandol. Biff was there when we arrive and Rob showed up about twenty minutes later. The full gang was assembled.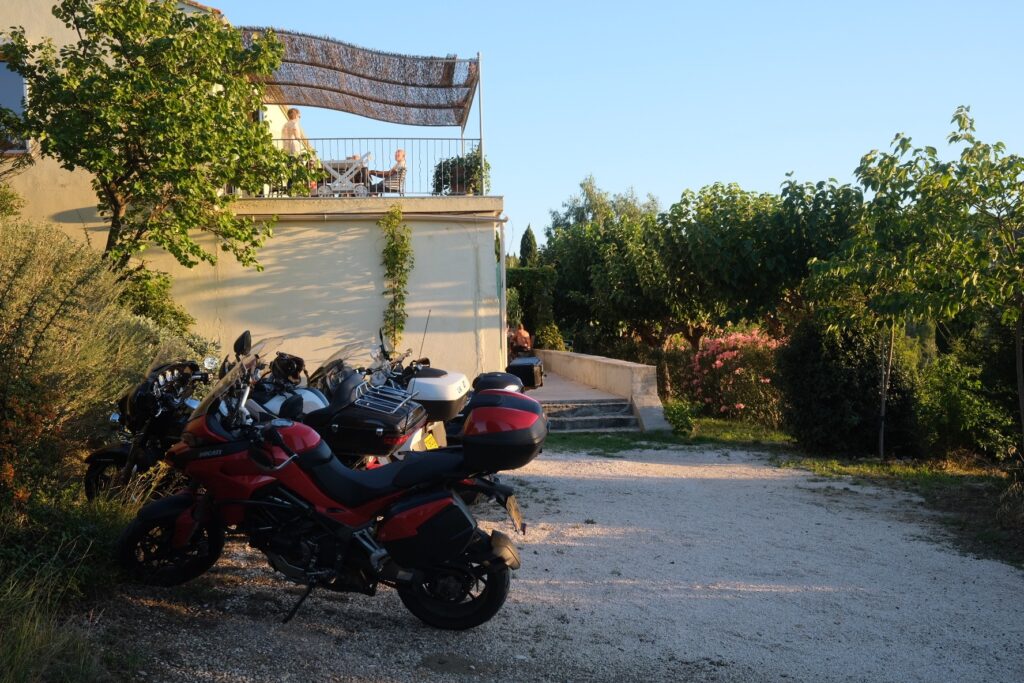 Martyn could not have found a more beautiful out of the way place for us to stay. We only ended up here because the hotel he booked cancelled our reservation. They probably got a better offer serving the boat show that is in town.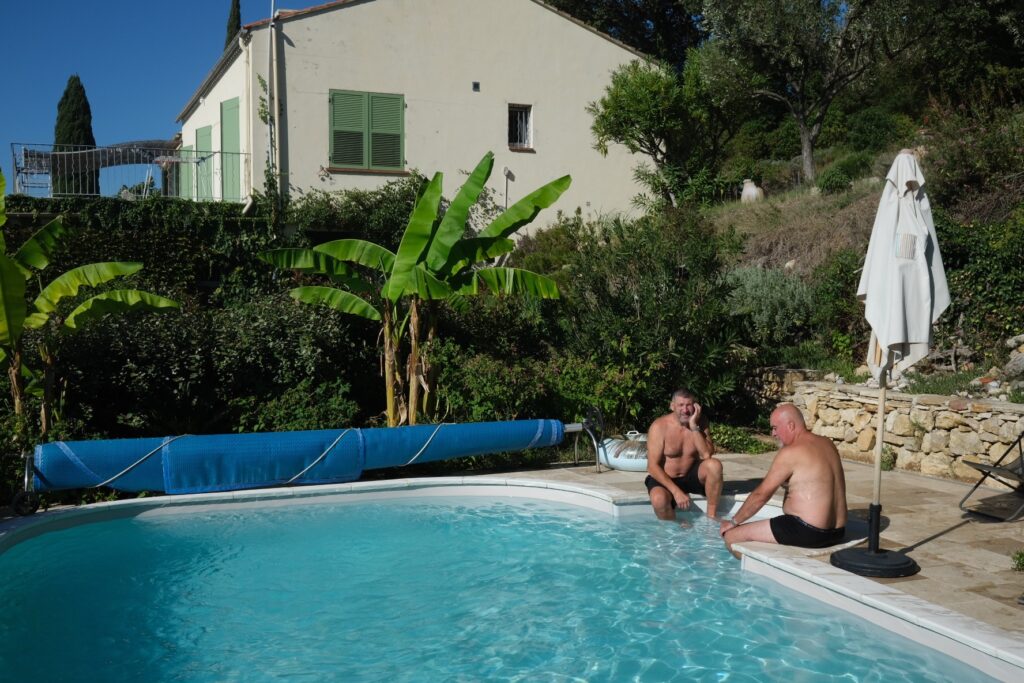 Although in the sun all day long, the pool is not that warm. Refreshing is probably the best way to describe it.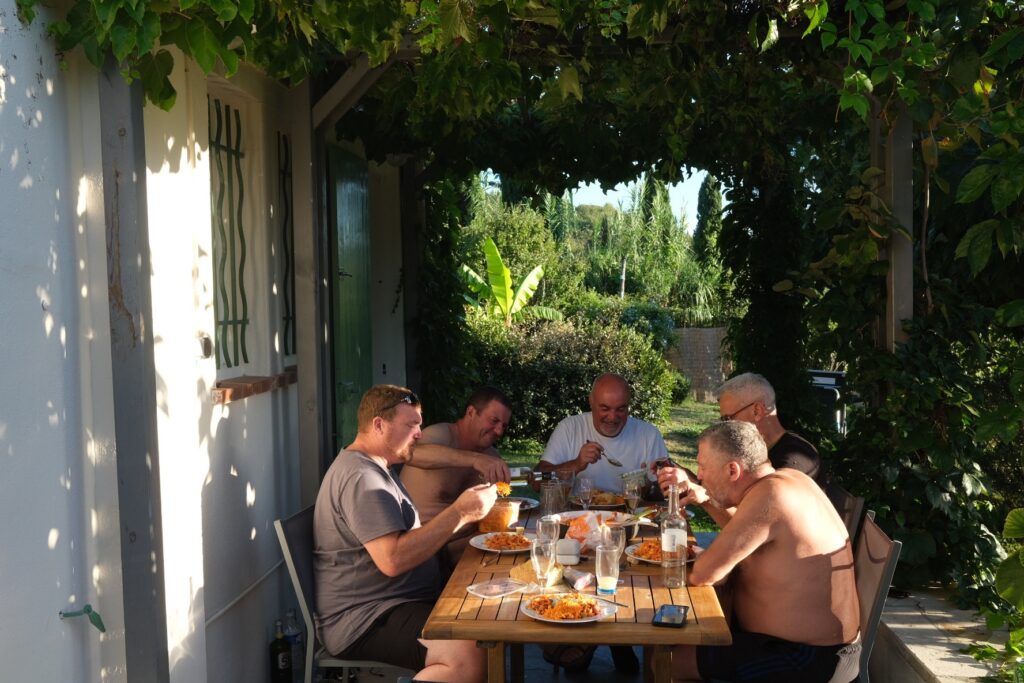 Dinner was fresh pasta with a red sauce and sausages out on the patio. It was accompanied by pastis as an aperitif and a nice rosé wine. This region is apparently well known for its rosé wines
We sat out all evening and watched the sun set over the far side of the bay.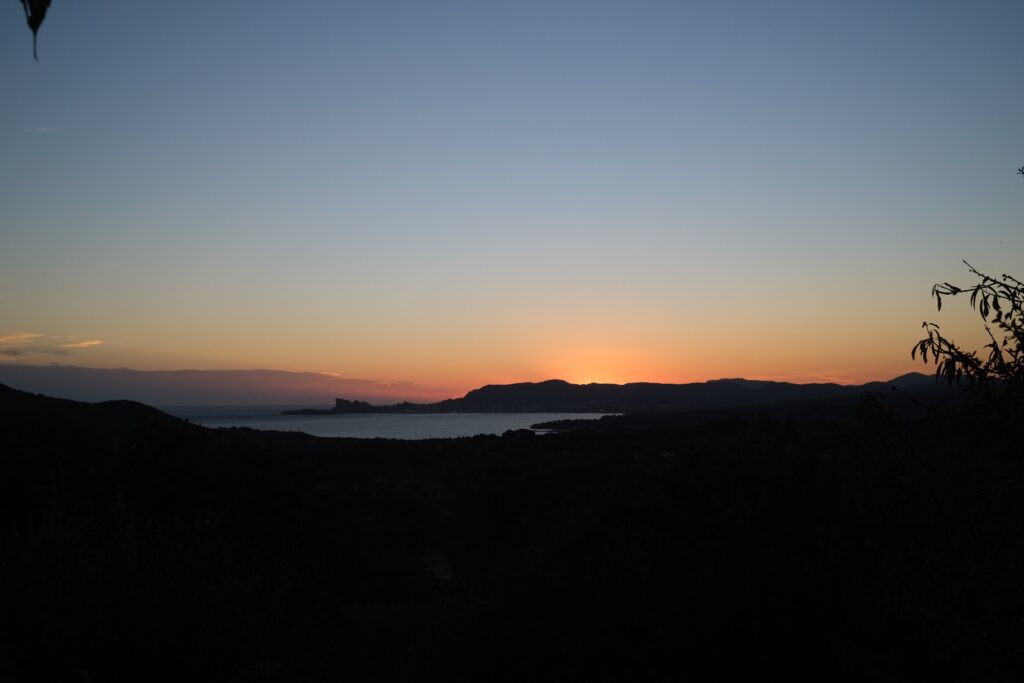 Martyn was quite proud of himself. He was the last man standing after everyone started to toddle, in some cases literally, off to bed.