333 km/208 miles
What a day!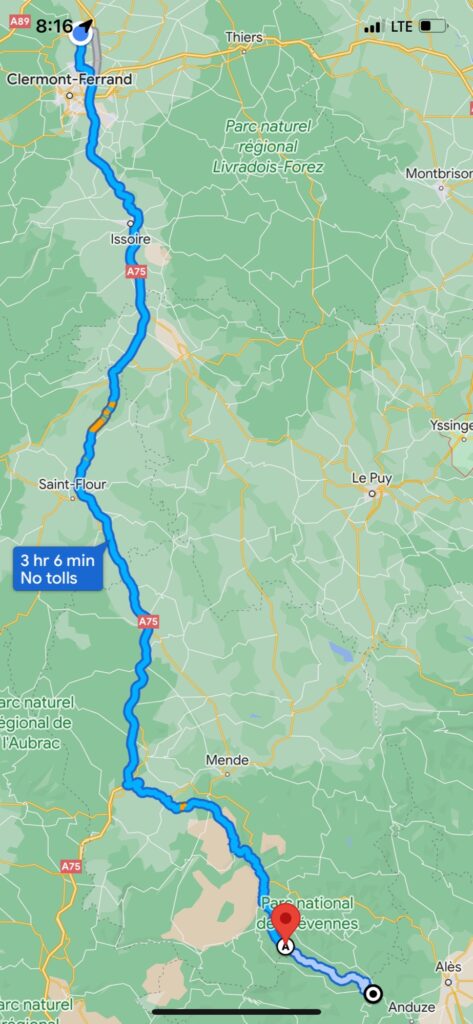 Today was not a big day of riding but it was awesome. The highway riding we did was beautiful. Full of fantastic sweeper and magnificent views. We went through some beautiful towns and countryside. We hit French wine country. What domain, I'm not sure. I think it might have been just vin de país.
We did pass one village where the "crush" to borrow a California term was in full swing. It was amazing to smell the juice on the air as we rode past.
The run down into Le Pompidou was pretty. A lot of mountain passes. Martyn was inkling to get off and hammer them. He finally took off and passed us all. Two hundred yards later we ran into the fog and his blast was off.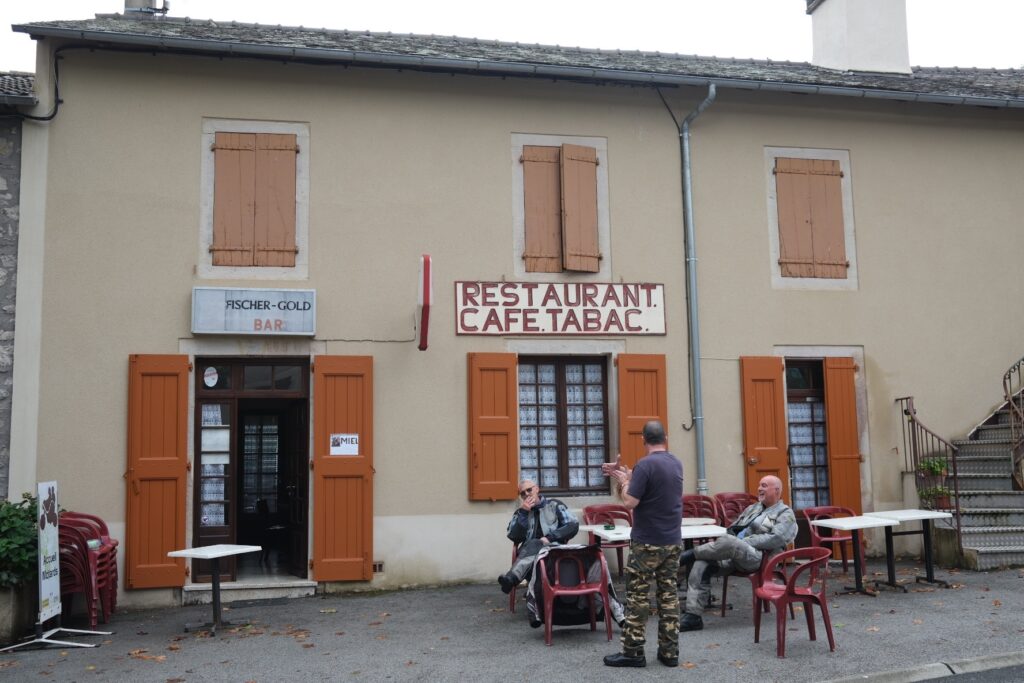 I asked the lady who was running the coffee shop if I could take a picture inside and she said no. So I waited until she went outside and took one without her. I figured she didn't want me taking a picture of her.
Out of Pompidou Mark and I pulled out into a lay by and looked down in to the Valley Francois. Mac and Martyn had taken off. It was amazing looking down the valley. If the sky's had been clear it would have been even better.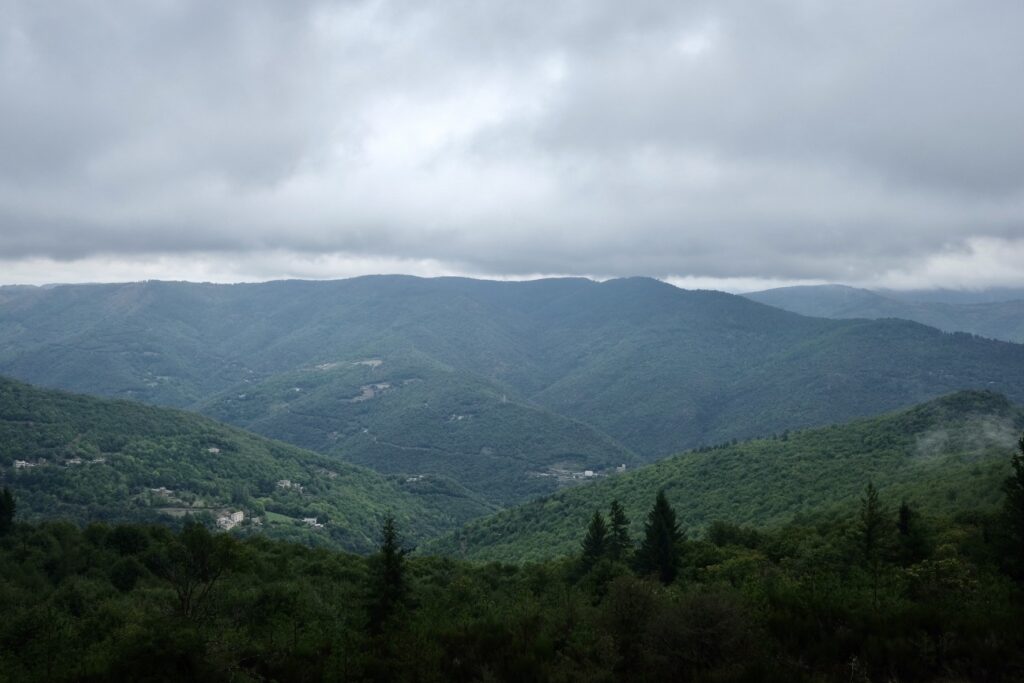 Running down from the tops into the valley was brilliant. Sweepers, hairpins, straights and grippy road. At the bottom we stopped by the river.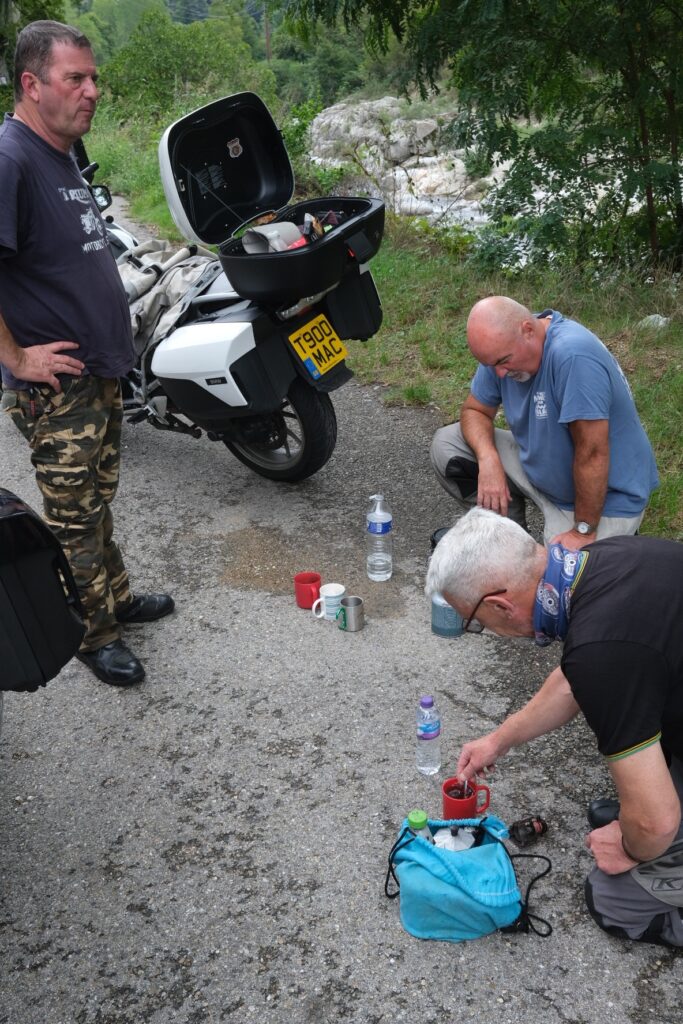 Martyn was itching for another run up and down to Le Pompidou. He and I took off to do the run again. Mac and Mark went into St Jean to get the hotel sorted. What a run. I think Martyn had time for a couple of cigarettes by the time I made it up.
When we go to down and checked in, we went for beers. It was a good job that we got done early.
Most of the restaurants in town did not open for dinner until 7:30 pm so we had some time to fill and menus to review with a wander around town. The buildings were as you would imagine them to be in a typical French town.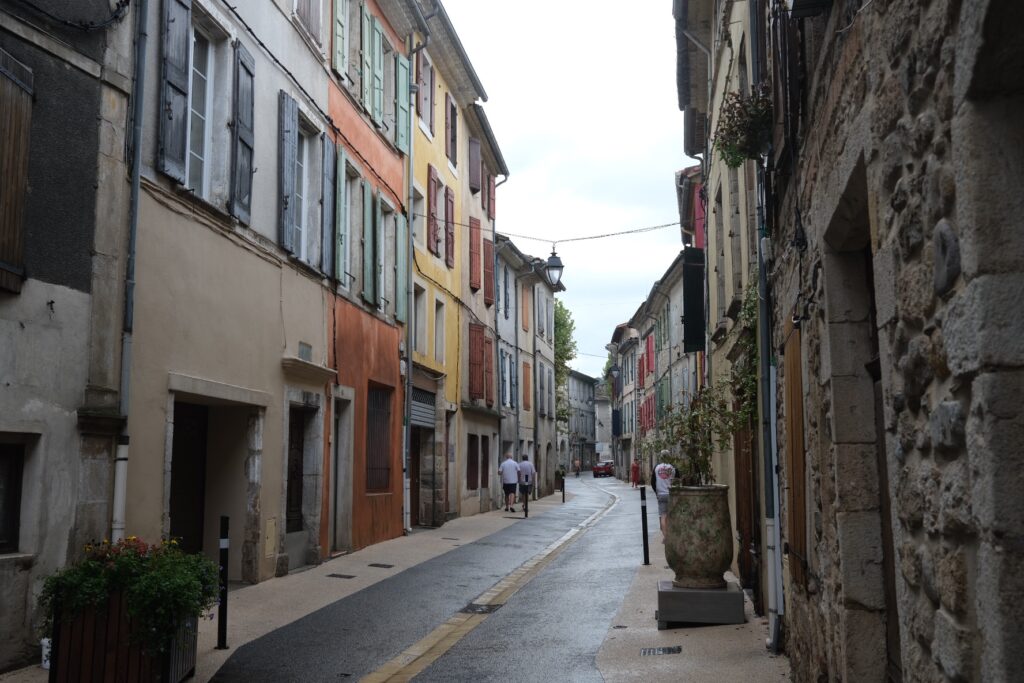 We did find another little place to stop into. With some interesting snack choices.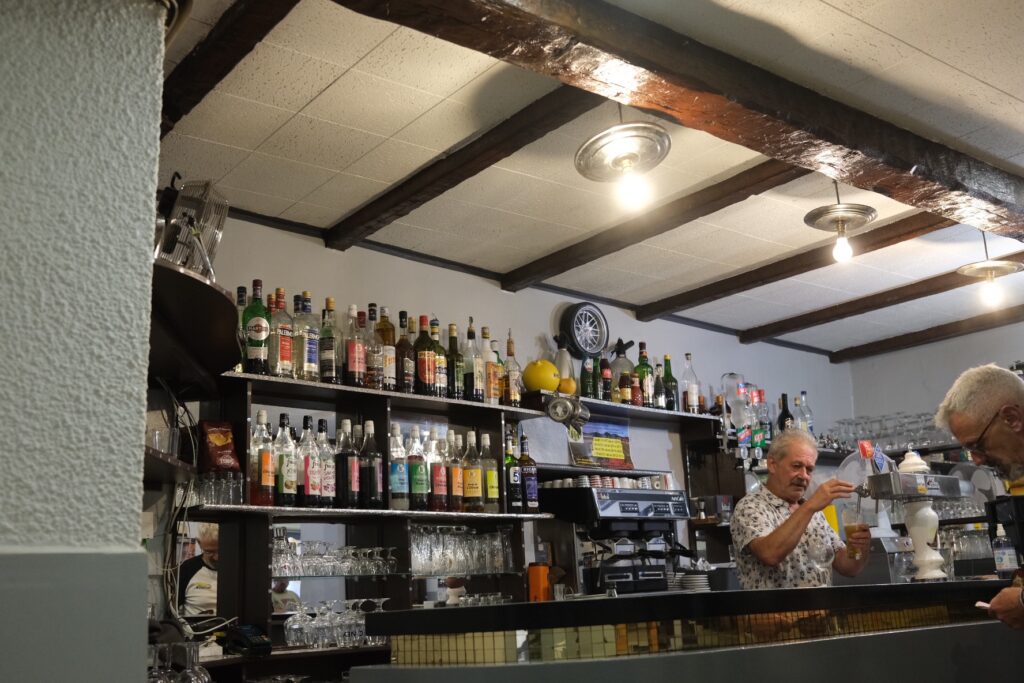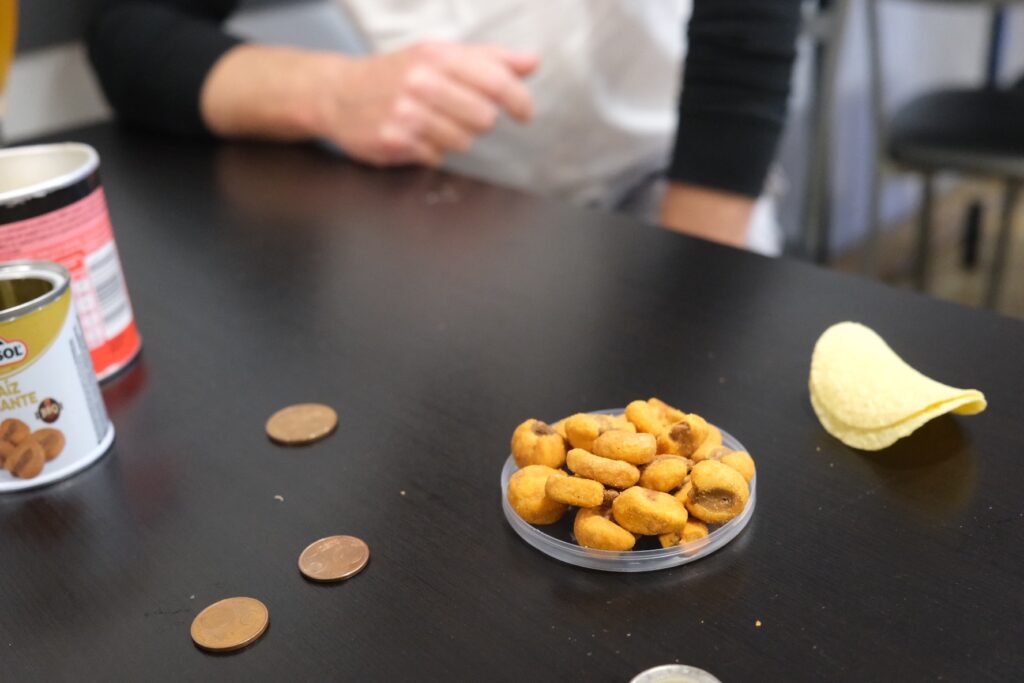 We finally settled on eating in the hotel's restaurant. It was a good choice. Everyone had a different main and they were all excellent. We did have an interesting discussion about pork when Martyn was asked how he wanted it cooked. That was an anathema. It should be cooked.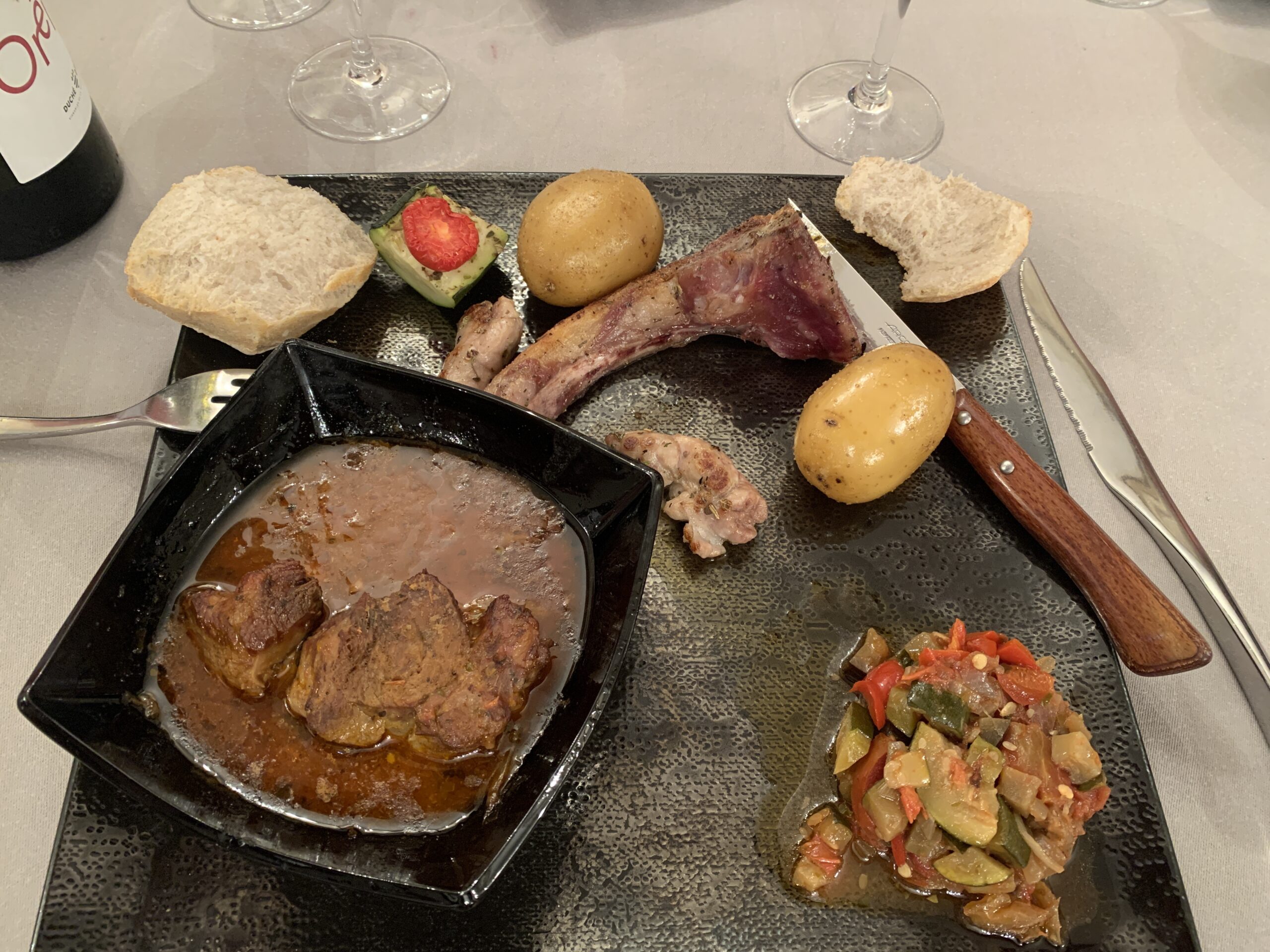 I made the wrong choice for the dessert course. Everyone else picked the cheese plate. I chose the fruit tart. It was excellent but the cheese choices were magnificent.