554 km/346 miles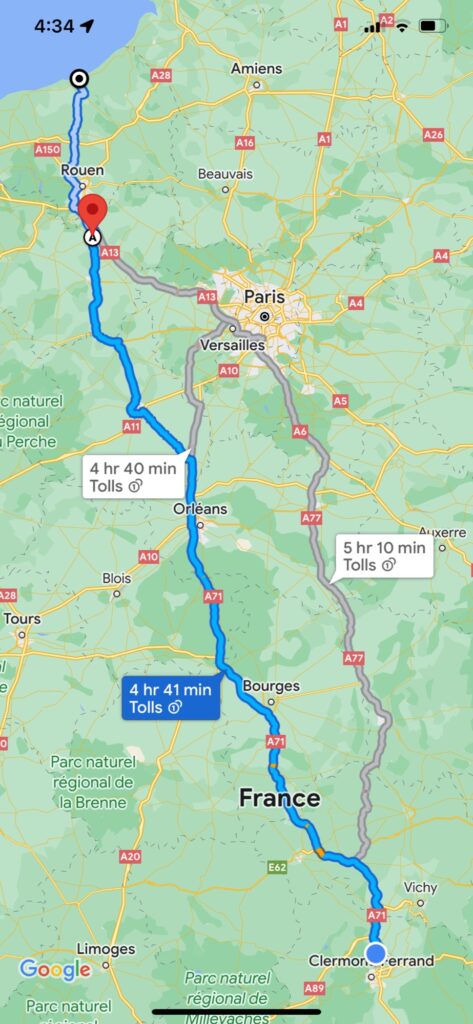 Today was one of our longer days to ride getting from Dieppe to Riom. Lots of highways and dual carriage ways. For as boring as that sounds, it was some pretty good roads to ride on. Mark did a fantastic job route planning. And, as foreign as it seems to us in the UK and US, when there was construction there were people hustling to get things done.
First stop of the day was a little town south of Louviers. I guess this Louviers is the counterpart to our Louviers in Douglas County, Colorado. My guess is that it does not have an old dynamite factory nor is an old company town. I was a little worried as we drove in to town as Mark seemed to be heading to McDonalds. Fortunately, it was closed and we ended up at a little cafe/bar with a boulangerie across the street. Cafe lattes, raisin croissants, and chocolate croissants all around please.
From then on it was a rapid run south, with a couple of stops for petrol/gas/water/coffee on the way. It was fascinating to see the sights. From miles away, you could see cathedrals with the spires standing up from the country side. There were cornfields, wheat fields, onion fields galore. There were also lots of radar speed zones. Passing one, Mark pointed to the side of the road and I wondered what he was pointing at. As we passed, there was a big flash. I wonder if there will be a prize waiting for me in Woking when I get back.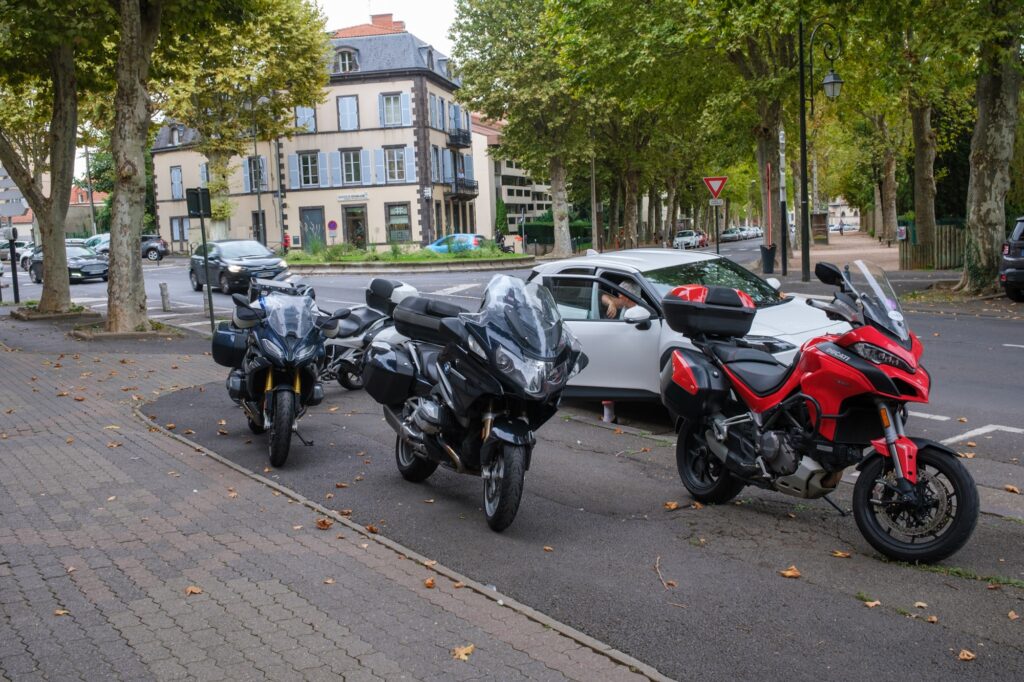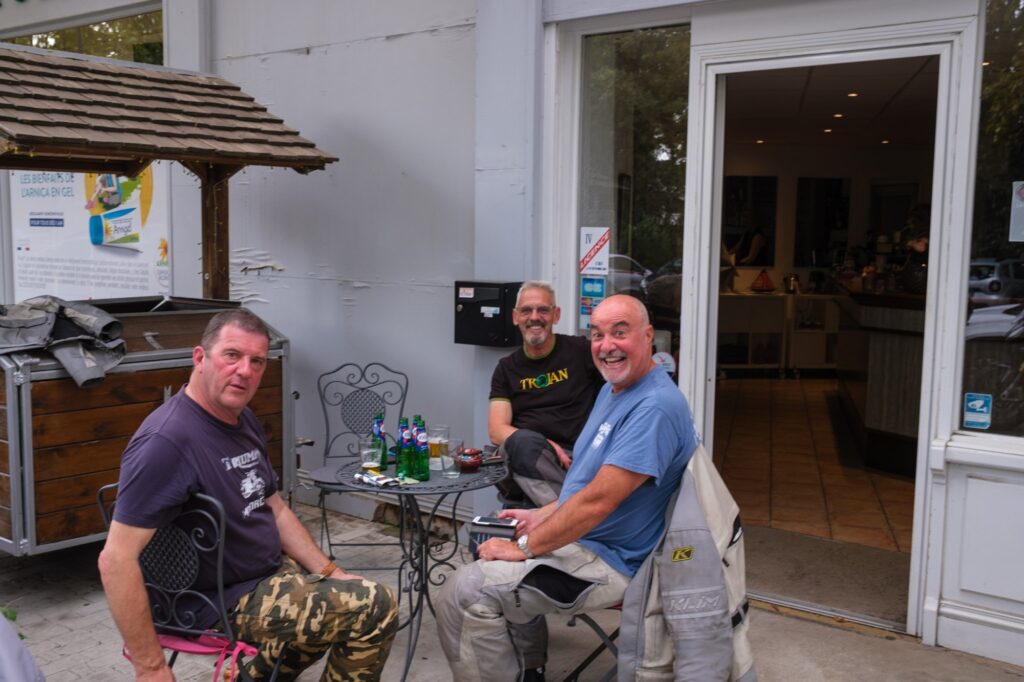 Getting dinner became a bit of a challenge. A lot of the restaurants did not open until 7 or 7:30 and the boys were a bit hungry. We tried the Brasserie du Commerce but they were not serving food.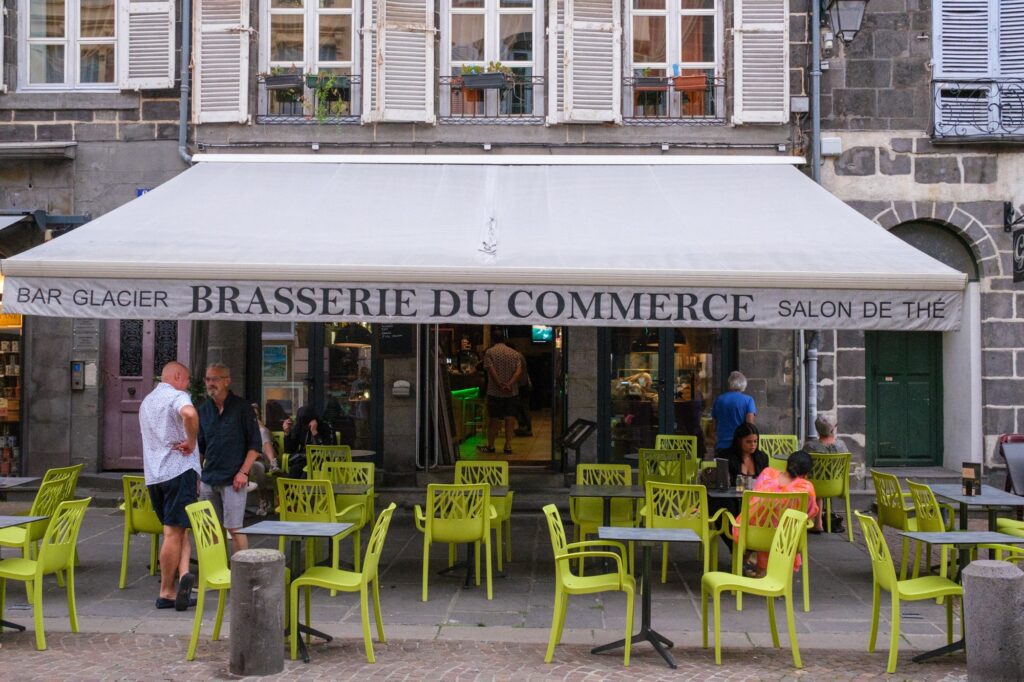 We finally ended up at a fast casual burger place. Nothing to write home about but I had a pretty good burger with an excellent local blue cheese topping. The big drawback was no wine or beer. We sorted that soon though.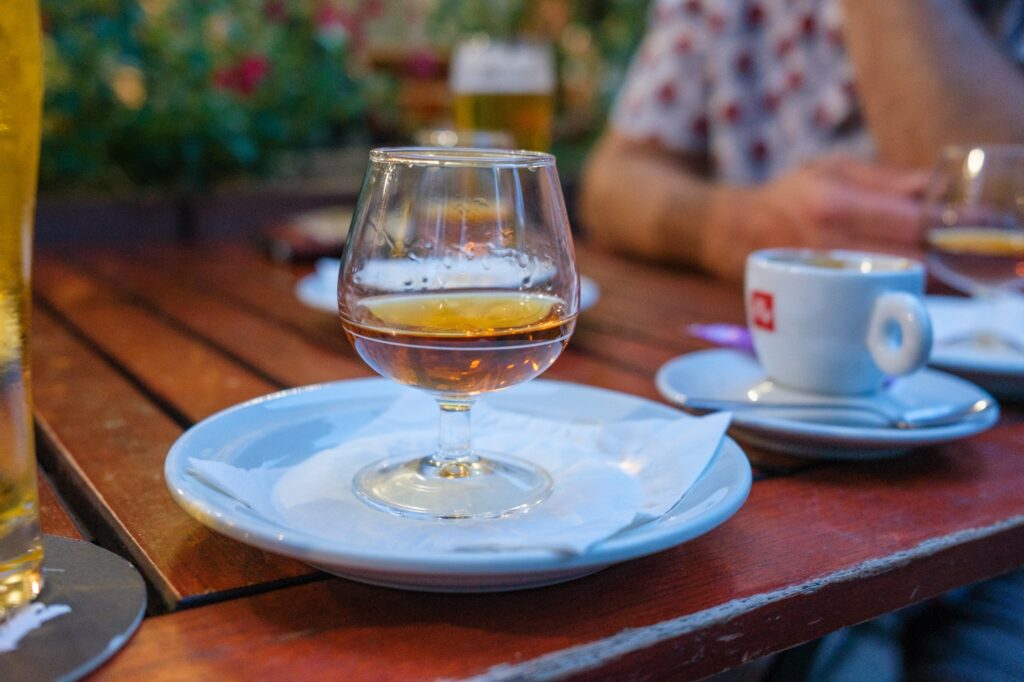 I have not had a cognac since I started to appreciate good wine and liquor/spirits. This was fantastic. Full of plums, raisins, and for want of a better description prunes. I don't think you could get a better night cap.